Blood Flow Restriction Training (BFR) in Helena, MT
Have you had an injury and are wondering if you can do more to help yourself heal? 
Many athletes suffer from an injury, rush through the rehab process, only to return to sport still experiencing symptoms. There is no need to suffer nor to rush through rehab. As an adjunctive treatment to your rehab, Blood Flow Restriction Training (BFR) has been shown to help the healing process. 
BFR in conjunction with exercise has been shown to increase muscle hypertrophy, muscle cross-sectional size, increase strength, and improve functional performance. 1.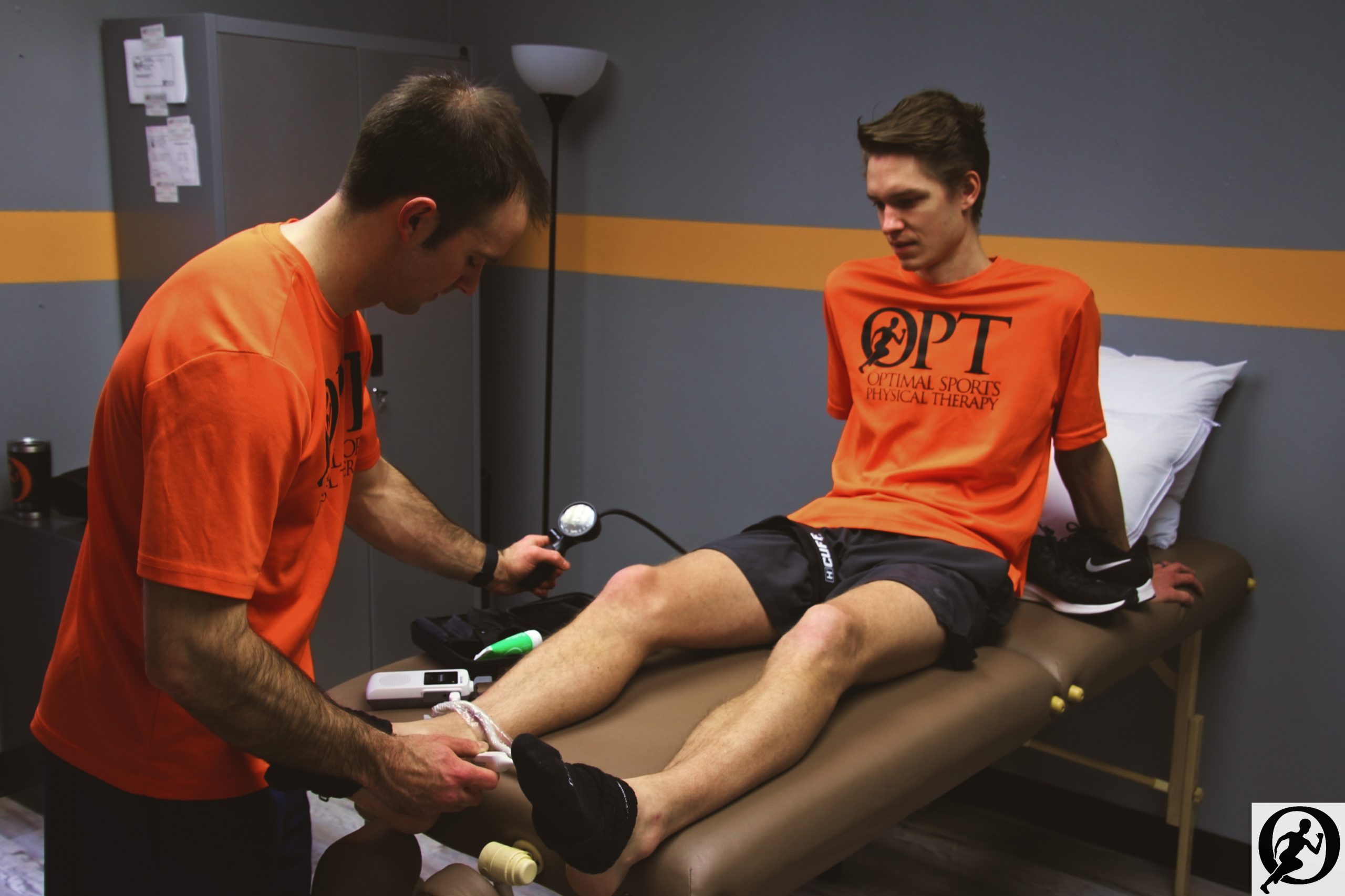 Increased muscle strength and increased functional performance are two major goals for most rehabilitation programs. This is why at Optimal Sports Physical Therapy we offer BFR as a possible treatment option for most rehabs. We intentionally seek extra training on the topic of BFR including its use in physical therapy and sports physical therapy. Our therapists strive to offer you the best rehab options by knowing the most current techniques. 
BFR training is a promising treatment option for most patients. Our therapists will assess you individually and develop the most appropriate physical therapy plan of care for your injury. By creating each treatment plan for each individual athlete, we give every athlete the opportunity to have the best treatment that will give them the most optimal outcome for their injury. 
Our therapists are passionate about helping you achieve your goals and get back in the game. Whether it's playing college soccer, high school volleyball, or Small Fry Football, Optimal Sports Physical Therapy is here to help you! 
For more information on blood flow restriction and physical therapy, check out our blog post on Blood Flow Restriction Training, or, keep reading below for our most commonly asked questions about BFR and how it works specifically with physical therapy exercise to enhance the overall physical therapy experience. 
What is Blood Flow Restriction Training (BFR)?
Blood Flow Restriction Training or BFR involves the use of a pressure cuff around an extremity in an effort to control the amount of venous blood returning to the heart and lungs for re-oxygenation during exercise performance. 

This creates an anaerobic environment in your treated extremities. 

By creating this anaerobic environment, we create an environment that stimulates the metabolic responses, stimulates the release of growth hormone, makes the muscles work harder, and many other effects.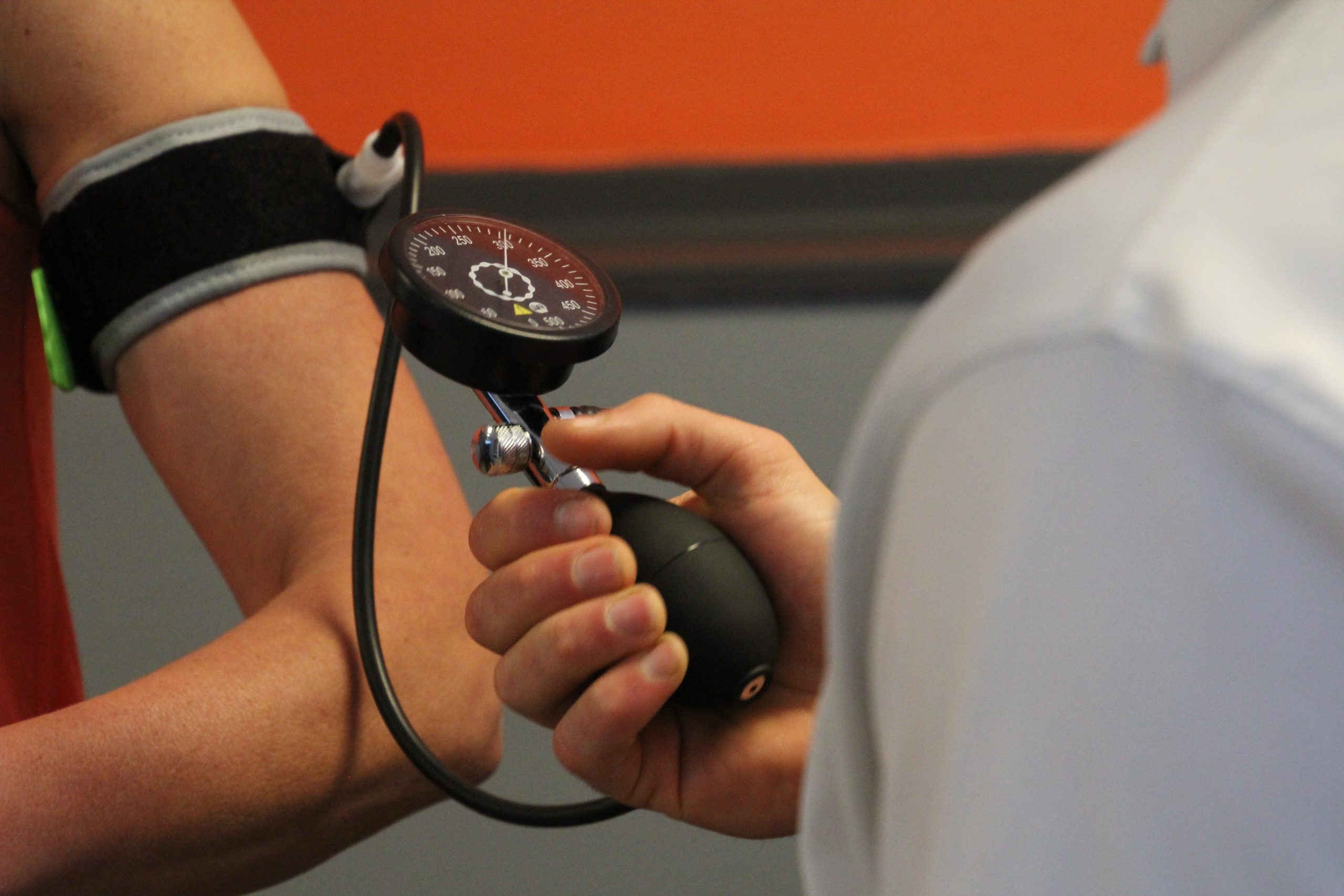 Who should try BFR?
Anyone who is completing a rehab program should consider seeking treatment with a therapist who frequently uses BFR in their treatment plans.  

Athletes completing a rehabbing an injury may gain many metabolic benefits from BFR without the stress that lifting heavy places on bones, ligaments, muscles, and tendons. 

Whether you are rehabbing an ACL reconstruction or a case of tendonitis, BFR may help you experience an optimal outcome. 
Is BFR more effective than physical therapy alone? 
Compared with low-load training, low-load BFR training is more effective, tolerable and therefore a potential clinical rehabilitation tool. There is a need for the development of an individualised approach to training prescription to minimise patient risk and increase effectiveness

2

In comparison with high-load training, LL-BFR promotes similar muscle hypertrophy however most patients in physical therapy can not tolerate high-load training

3

. Therefore, BFR is a much more effective treatment than most physical therapy exercises performed in a low-load manner.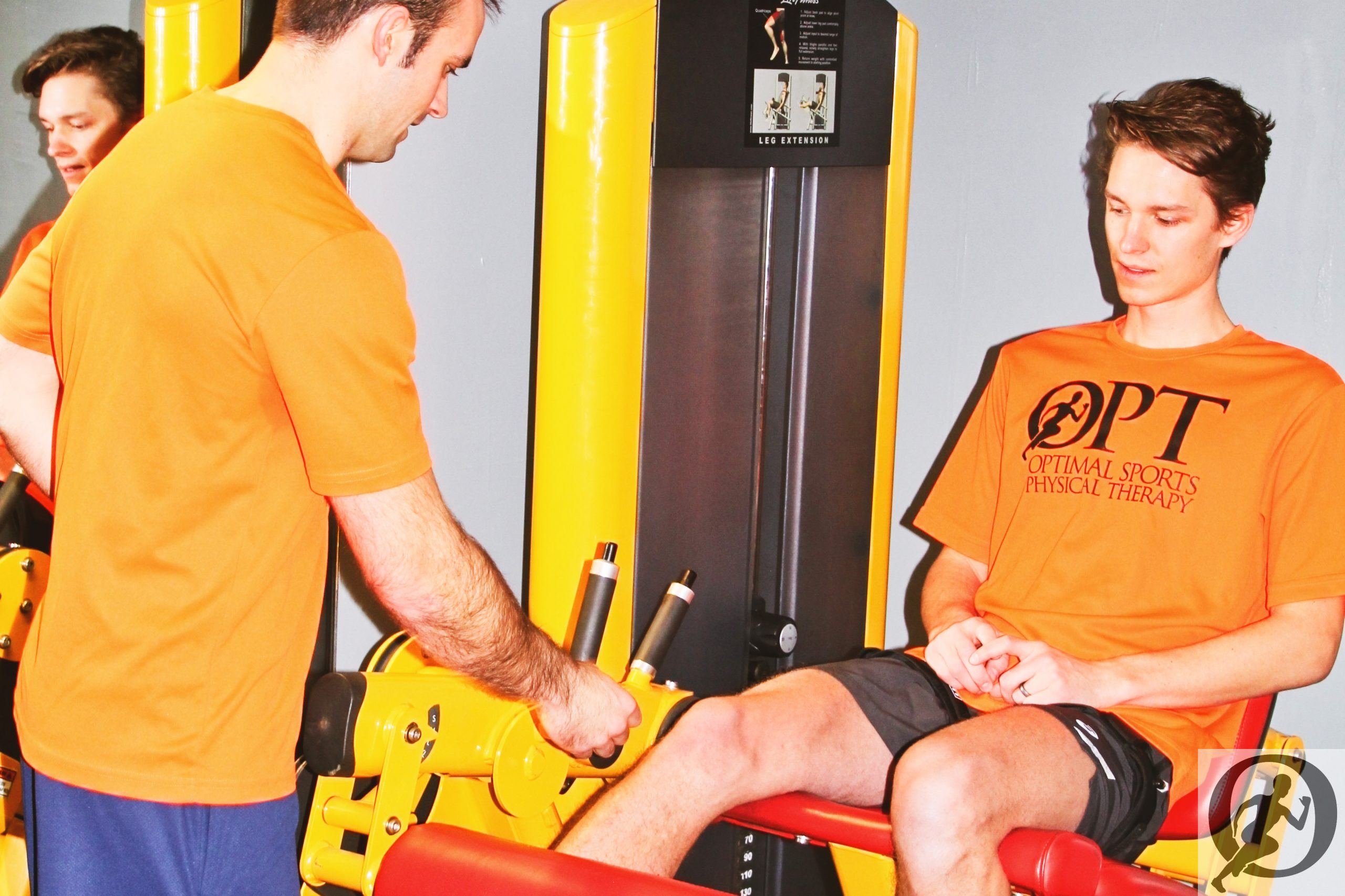 What contraindications are there for BFR? Can everyone do it? 
While current research indicates that BFR is a safe and effective treatment for physical therapy patients, we advocate for using a bit of caution with certain medical diagnoses. 

Consideration of these diagnoses is no different than with other therapeutic procedures.
Having a good, thorough understanding of these medical conditions, the disease process, and medical treatments allows our clinicians to make the decision that is in the best interest of the patient. 

Some of the medical conditions that a clinical needs to take into account when considering BFR for their patient include: history of blood clotting, the use of blood thinners, an active blood clot, presence of open wounds, poor exercise tolerance, progressive muscle wasting or progressive neuromuscular diseases, cancer, active fractures, intolerance to proper cuff placement, and more.

In addition to the medical diagnoses provided above, there are oftentimes other factors that the clinician uses to help determine if BFR is the correct modality for their patient. 

Specialized BFR training provides clinicians with the information and knowledge needed to make these complex decisions for their patients.

 
What does BFR training feel like?
Using BFR training typically feels like an intense workout. 

As the cuff(s) inflate, you may feel some pressure under the cuff(s). 

Your extremities may feel heavier or "weird" but there shouldn't be any excruciating pain. 

As you perform exercises with the cuffs at full inflation, the exercises may feel more difficult or more tiring than when performed without the cuffs. 

You may notice that your veins pop out a little bit, but don't worry, that is normal.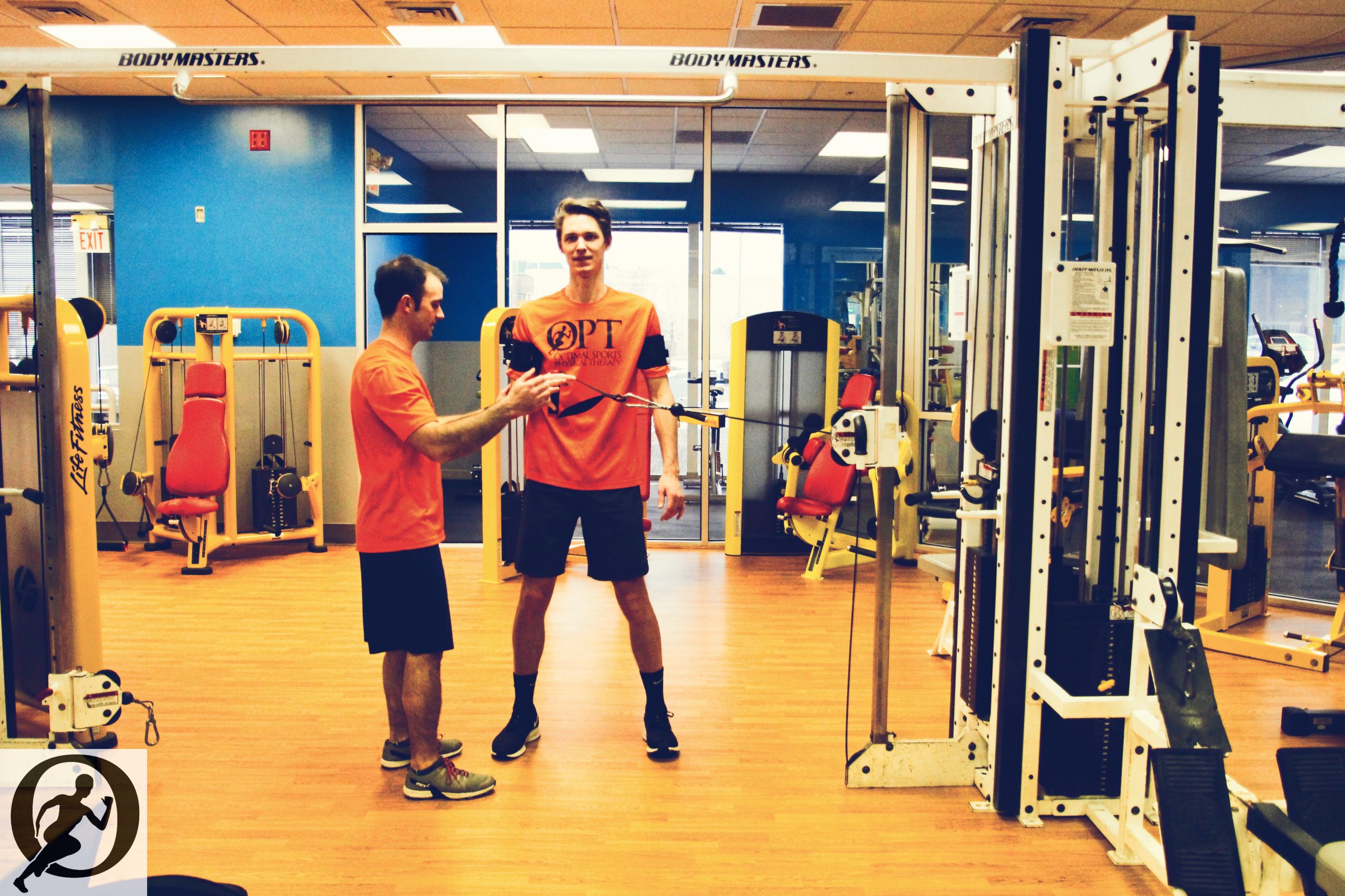 Can I do BFR at home?
There are affordable BFR cuff options, however our therapists do not recommend using them until you have been evaluated, assessed, and educated on the use of cuffs.

To avoid any complications or negative side effects, we recommend performing a few sessions of BFR with your physical therapist to learn proper application, use, and exercise technique prior to using any BFR cuffs at home. 
Can I combine BFR with my normal fitness routine?
You absolutely can combine BFr and your normal fitness routine, however we do recommend an evaluation by a licensed healthcare professional accompanied by at least one treatment session with a PT who is specifically trained in BFR training. 

Our therapists will help teach you the normal effects, normal application, and help guide your exercise selection while utilizing BFR cuffs to ensure that you are utilizing them safely and effectively.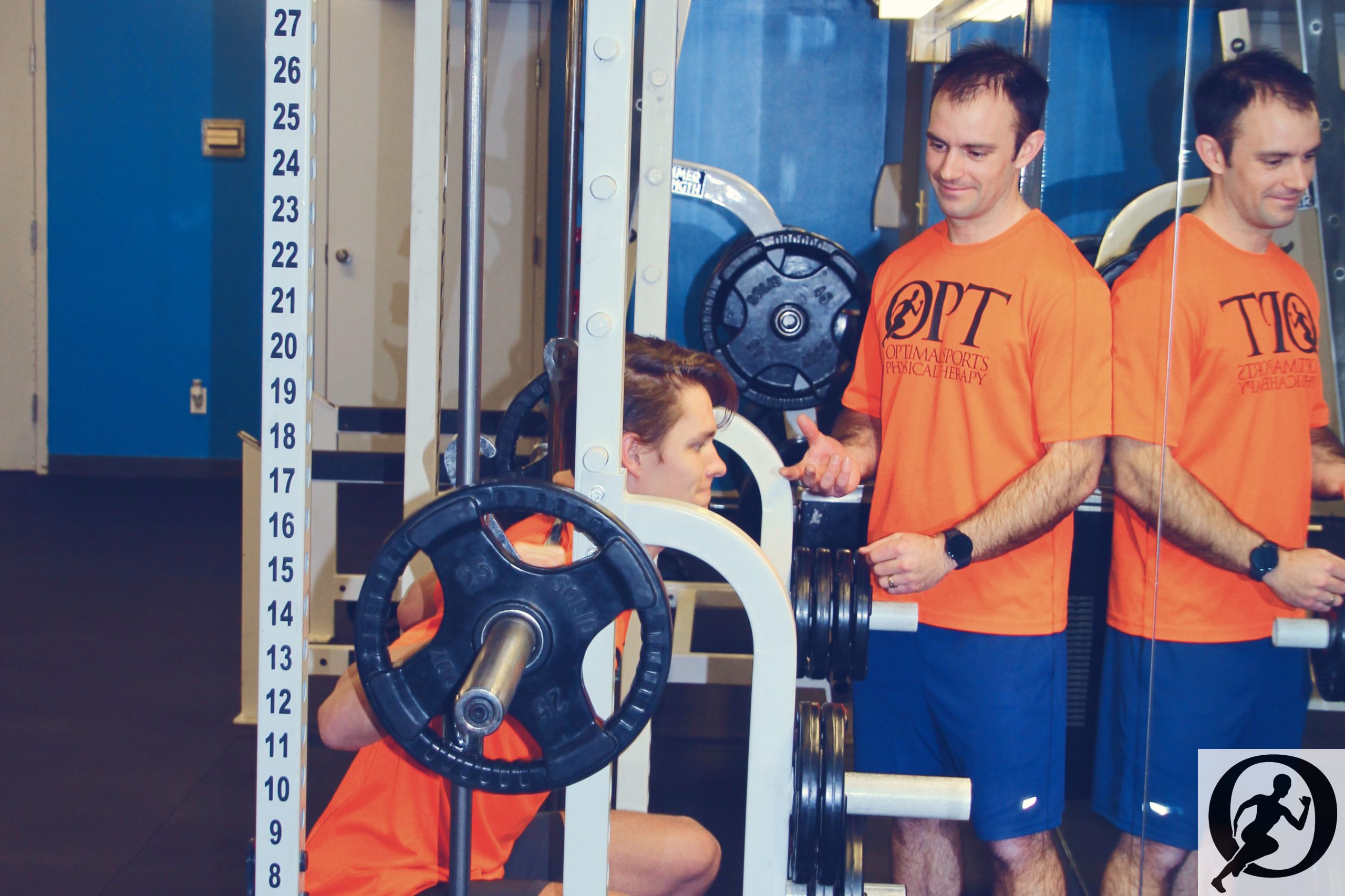 Is BFR safe? 
Your safety is the primary concern of the therapists at Optimal Sports Physical Therapy. 

We take precautions before, during, and after each BFR session to assess and monitor your response to BFR treatment, to decide on the amount of pressure for each patient, and to rule out any conditions that would result in increased risk. 
You will be supervised directly by your physical therapist during your entire BFR session. At Optimal Sports Physical Therapy, we don't use assistants, aides or techs, so you will only be supervised by the person prescribing and performing the treatment. 

Each patient is monitored and has their treatment parameters determined individually to ensure safety. A restriction pressure level set for each individual patient, based on a percentage of limb occlusion pressure (LOP) measured at rest and applied using a surgical-grade tourniquet cuff, enable those individual patient to receive a safe and consistent BFR stimulus compared to other methods of setting the restriction pressure level.

4

BFR has been shown to be a safe adjuvant treatment for physical therapy in a wide variety of patients; from musculoskeletal injuries  to ACL surgeries and even after cardiac surgery

5-6
How do I schedule an appointment to find out if BFR is right for me? 
It's simple! Contact our clinic and Leslie will help you schedule an appointment with one of our physical therapists who have advanced training with BFR.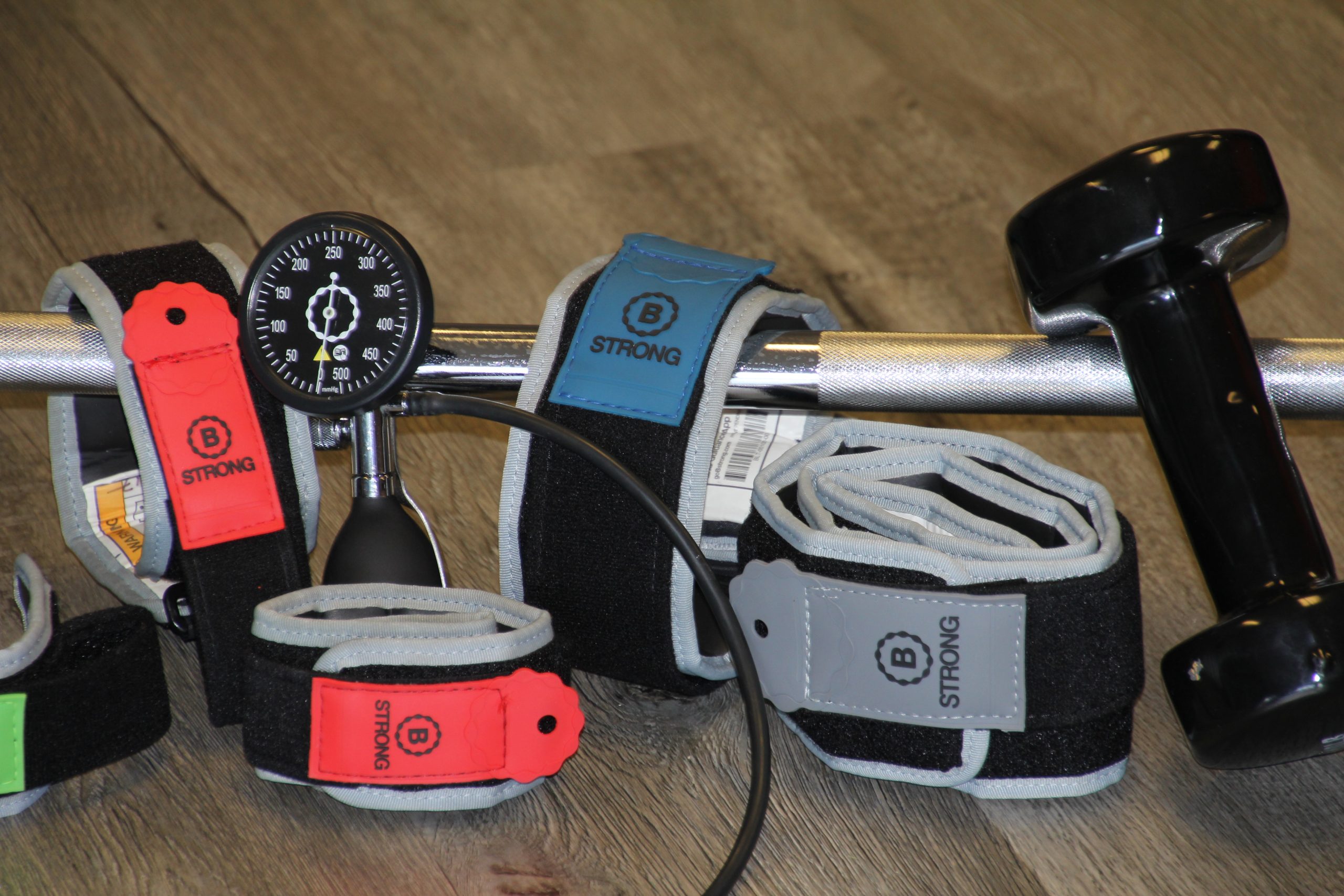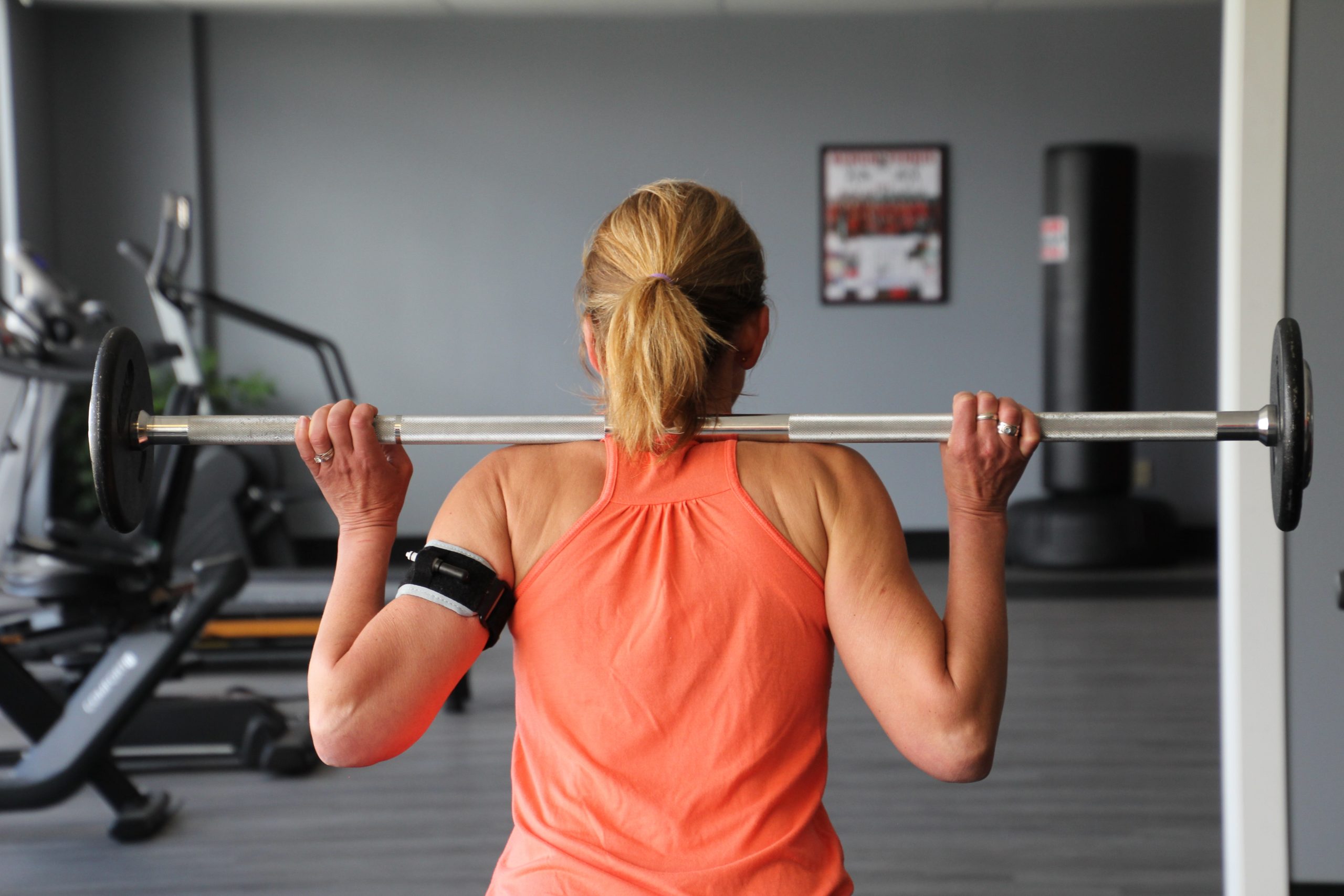 Additional Blood Flow Restriction Resources
Baker, Breanne S. PhD; Stannard, Michael S. MS; Duren, Dana L. PhD; Cook, James L. DVM, PhD; Stannard, James P. MD Does Blood Flow Restriction Therapy in Patients Older Than Age 50 Result in Muscle Hypertrophy, Increased Strength, or Greater Physical Function? A Systematic Review, Clinical Orthopaedics and Related Research: March 2020 – Volume 478 – Issue 3 – p 593-606 doi: 10.1097/CORR.0000000000001090

Hughes L, Paton B, Rosenblatt B

, et al

Blood flow restriction training in clinical musculoskeletal rehabilitation: a systematic review and meta-analysis

British Journal of Sports Medicine

2017;

51:

1003-1011.

Centner, C., Wiegel, P., Gollhofer, A.

et al.

Effects of Blood Flow Restriction Training on Muscular Strength and Hypertrophy in Older Individuals: A Systematic Review and Meta-Analysis.

Sports Med

49, 95–108 (2019).

https://doi.org/10.1007/s40279-018-0994-1

McEwen, J.A., Owens, J.G. & Jeyasurya, J. Why is it Crucial to Use Personalized Occlusion Pressures in Blood Flow Restriction (BFR) Rehabilitation?.

J. Med. Biol. Eng.

39, 173–177 (2019).

https://doi.org/10.1007/s40846-018-0397-7

Minniti M, Statkevich A, Kelly R, et al.

The Safety of Blood Flow Restriction Training as a Therapeutic Intervention for Patients With Musculoskeletal Disorders: A Systematic Review. Am J Sports Med. 2020; 48(7): 1773-1785

Ogawa H, Nakajima T, Shibasaki I, Nasuno T, Kaneda H, Katayanagi S, Ishizaka H, Mizushima Y, Uematsu A, Yasuda T, Yagi H, Toyoda S, Hortobágyi T, Mizushima T, Inoue T, Fukuda H. Low-Intensity Resistance Training with Moderate Blood Flow Restriction Appears Safe and Increases Skeletal Muscle Strength and Size in Cardiovascular Surgery Patients: A Pilot Study.

Journal of Clinical Medicine

. 2021; 10(3):547.

https://doi.org/10.3390/jcm10030547