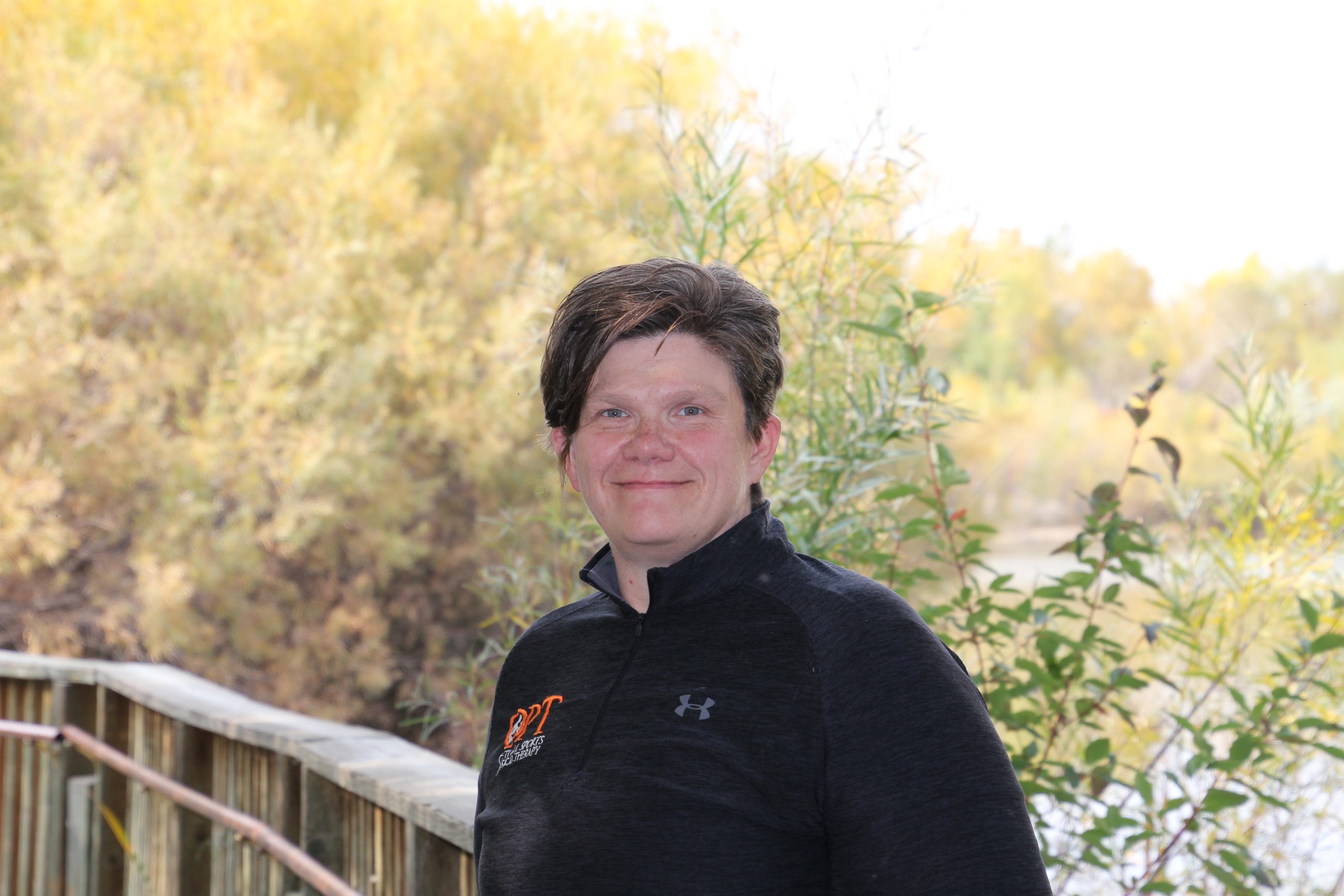 Dr. Johnanna Sullivan PT, DPT, OCS, SCS, ATC
Dr. Johnanna "J" Sullivan was born and raised in Des Moines, IA. She earned a Bachelor's of Science Degree in Biology from Buena Vista University in 1997 followed by earning a Masters of Physical Therapy from the University of Iowa in 1999. She then continued her pursuit of education earning her Doctorate of Physical Therapy from Temple University in 2009. Johnanna continually seeks educational opportunities to further her knowledge in management and diagnosis of sports injuries, concussions, emergency response, as well as rehabilitation principles and techniques for a wide variety of orthopedic injuries. Johnanna specializes in treating concussions, sports injuries, as well as orthopedic injury rehab. 
Johnanna is a board certified Orthopedic Clinical Specialist, Sports Clinical Specialist and a Certified Athletic Trainer through the American Physical Therapy Association (APTA) and National Athletic Trainers Association (NATABOC). She combines these certifications to provide event coverage to various local sporting events and enjoys working with a wide variety of patients including high level athletes, weekend warriors, kids, and numerous patients who just want to feel better. She has worked with USA Judo, Taekwondo, Cycling, and Gymnastics teams as well as triathletes of all abilities, USGA Professional Golfers, and Youth Sports.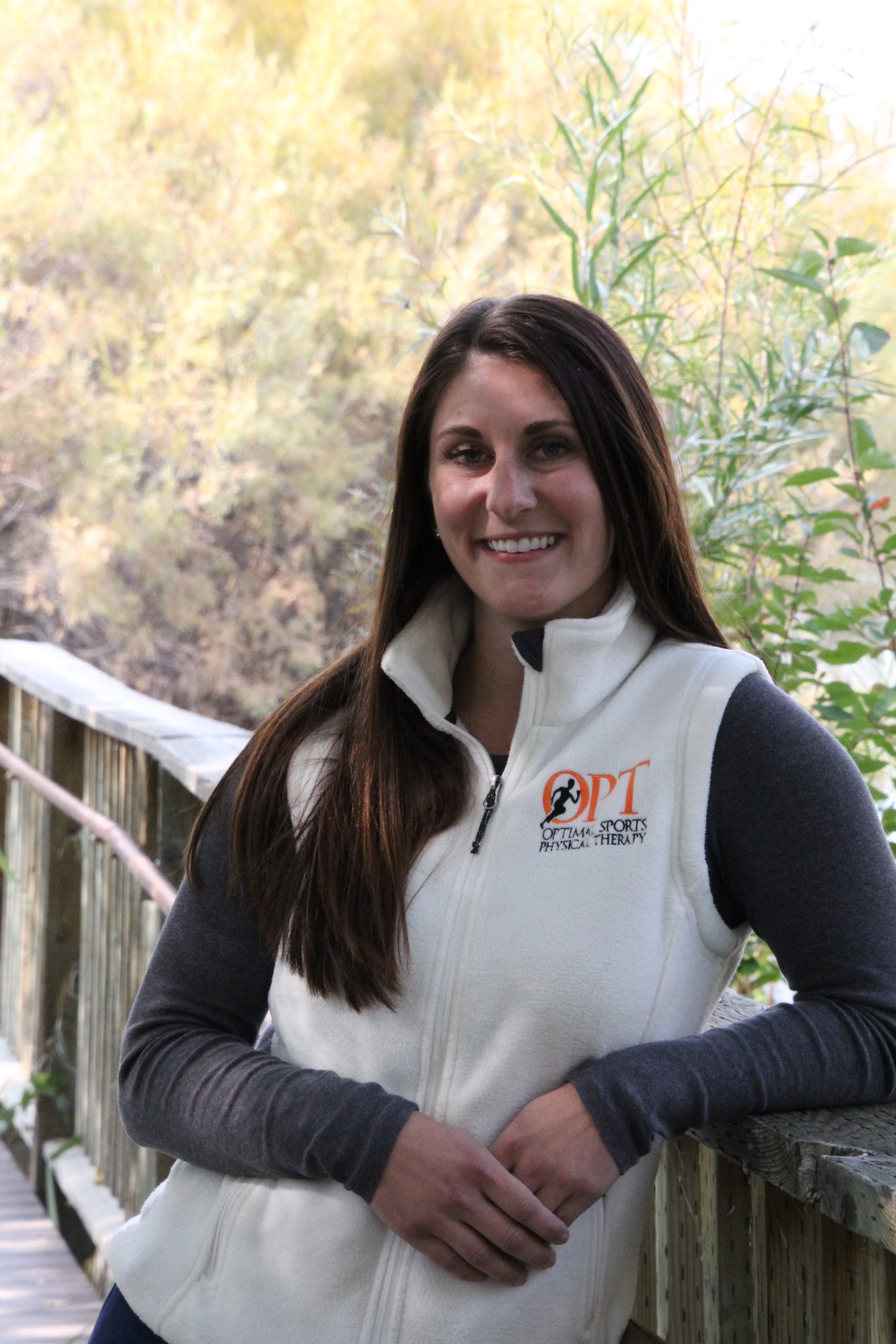 Dr. Kailey Edgar is originally from Boise, Idaho, but has been living in Montana for several years. She attended Carroll College in Helena, MT, where she played soccer for the Saints and received her Bachelor's in Health Science in 2014. After finishing her undergraduate, she graduated with her Doctorate of Physical Therapy in 2017 from the University of Montana. While attending PT school in Missoula, Kailey taught fitness classes for individuals surviving cancer, and went on to become a certified Cancer Exercise Specialist.
Kailey enjoys treating a wide variety of patients, especially those requiring rehabilitation services for sports injuries or following cancer treatment. Kailey specializes in treating pelvic floor dysfunction, injury prevention and rehabilitation of young female athletes, and orthopedic rehabilitation. 
She is excited to help the people of the Helena community she has grown to love. When not treating patients, you can find Kailey at the gym, golfing, camping, wakeboarding, snowboarding, paddle boarding, playing with her dog, and getting outside with friends and family.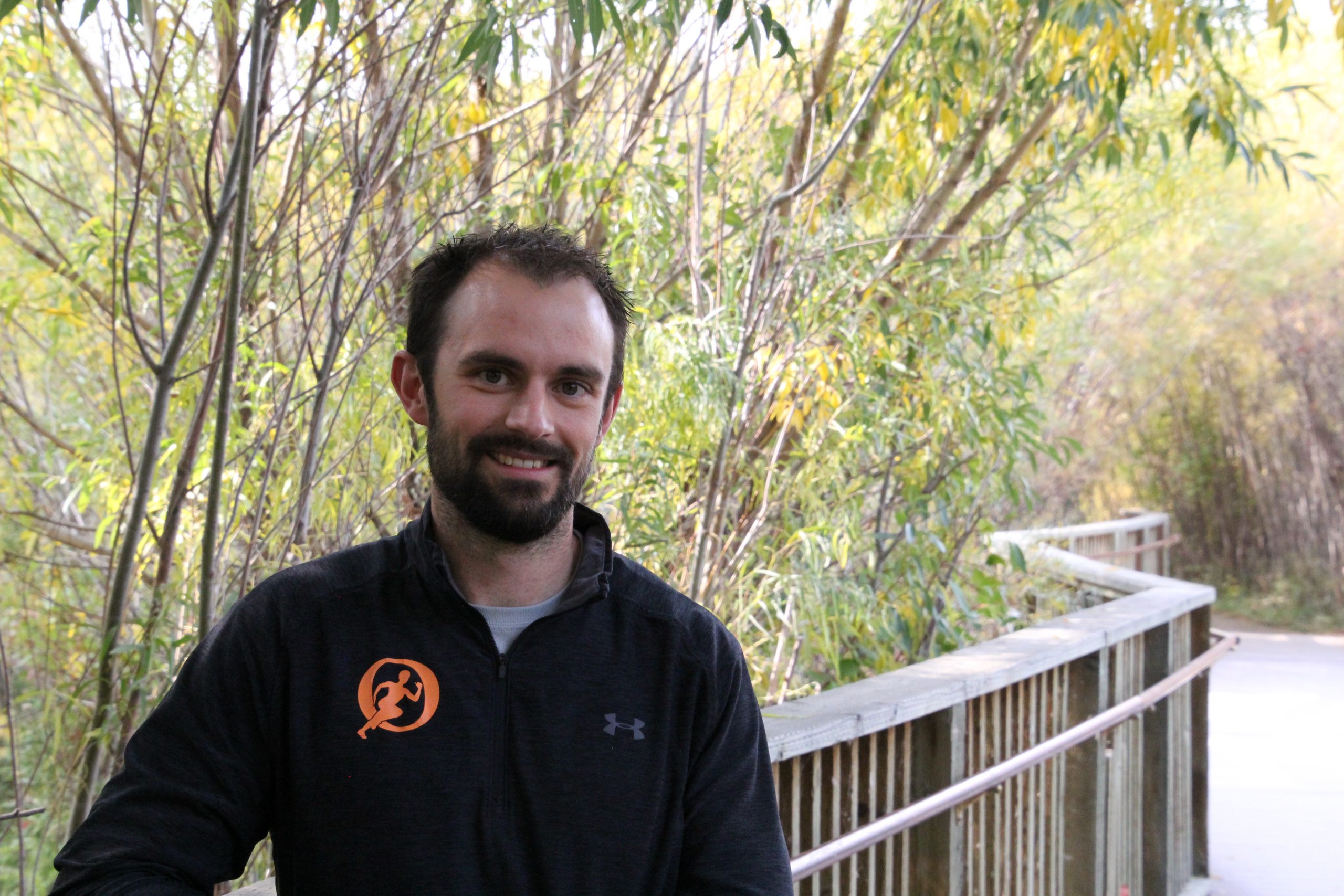 Dr. Chris Shafer PT, DPT, CSCS
Dr. Chris Shafer earned a Bachelors degree in biotechnology from Montana State University in 2009. He then completed his Doctorate of Physical Therapy at the University of Montana in 2018 and is a certified strength and conditioning specialist through the National Strength and Conditioning Association. His practice philosophy focuses on bridging the gap between orthopedic and neurologic rehabilitation so that he can help anyone achieve their rehabilitation goals regardless of injury.
He enjoys working with athletes recovering from orthopedic injury,  spinal cord injury, and traumatic brain injury. Chris's specialties include concussion management, running gait analysis, and return to sport programming.  As a former competitive skier, mountain biker and triathlete, Chris understands the motivation to return to sport when injury strikes and he is motivated to help any person achieve their performance goals.
When not in the clinic, Chris can be found outside exploring the mountains and getting ready for his next adventure.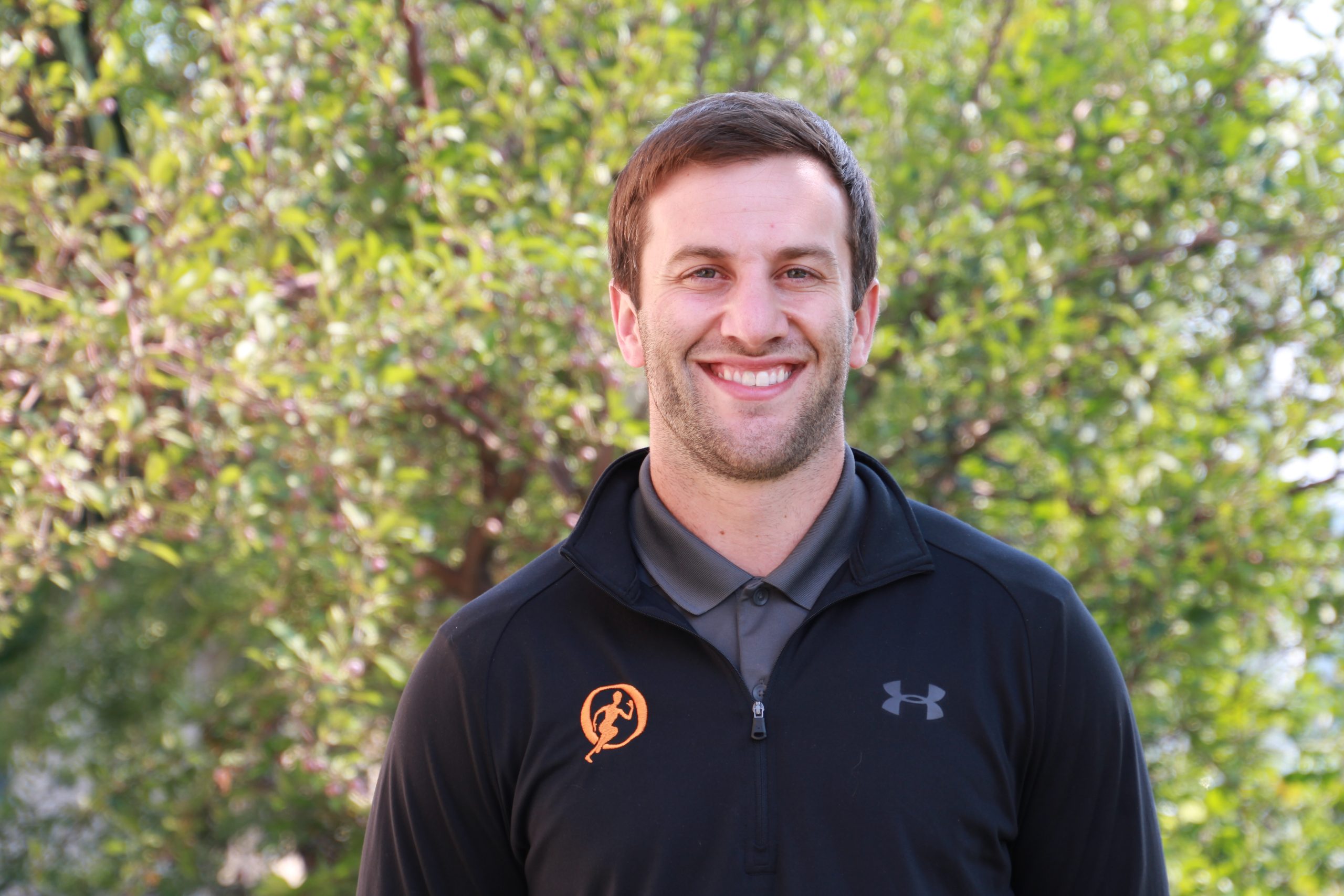 Dr. Conor Smith grew up in Spokane Washington but spent a lot of time in Helena due to family living in and around the area. He attended Carroll College where he played both soccer and football while earning a Bachelors degree in Health Science in 2016. He then completed his Doctorate of Physical Therapy at Idaho State University in 2019 before returning to Helena. 
Conor enjoys working with a wide variety of patients young and old, especially athletes working toward returning to sport or injury prevention. Conor is working toward becoming a sports certified specialist so that he can provide the best evidence-based treatment available to his patients. His treatments focus on movement biomechanics in order to improve overall function both in sport and normal daily activities. Conor enjoys treating sport and orthopedic injuries, vestibular and concussion limitations, and postural deficiencies in order for patients to return to full function.
Conor can be found in his free time enjoying the golf links, playing soccer, hiking, skiing, fishing, hunting and volunteer coaching the Men's Carroll College Soccer program.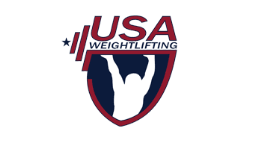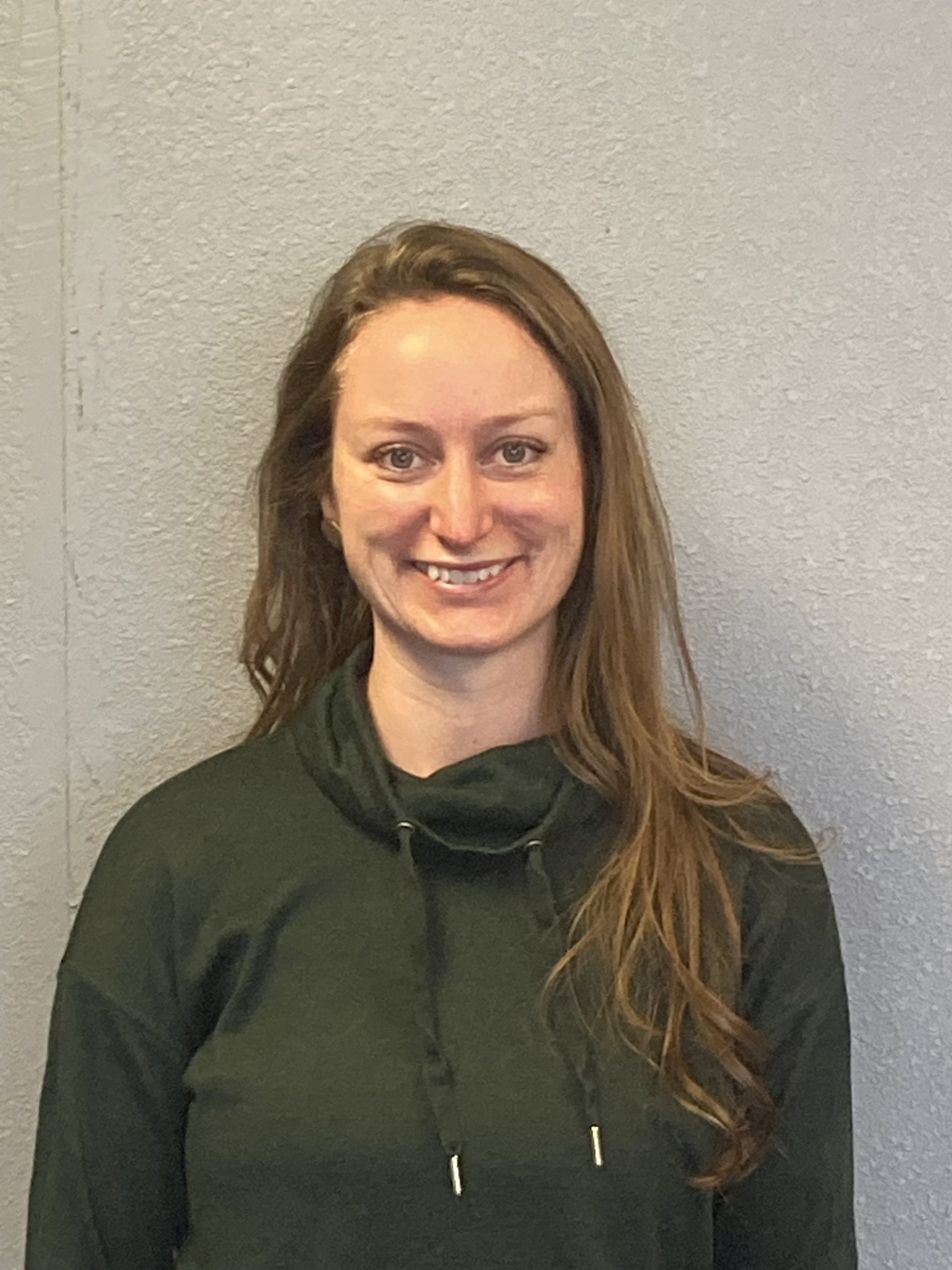 Dr. Margaret Koenig is the Optimal Sports Physical Therapy's aquatic therapist. She is joine the OSPT team as an Aquatic Therapist in 2022.  Margaret has been an aquatic therapist for the past 7 years and has been serving patients in Helena, MT since 2014.
Though originally from Montana, Margaret attended and graduated from the Physical Therapy Program at Mayo Clinic in MN, but she just couldn't stay away from these mountains here at home.
When not at the clinic or in the pool, Margaret can be caught living an active Montana lifestyle by hiking, skiing, and enjoying the mountains daily. Outside of being in the pool, Margaret also really enjoys chasing her children around, petting her herd of cows, pretending to play the cello, and enjoying the great Montana outdoors.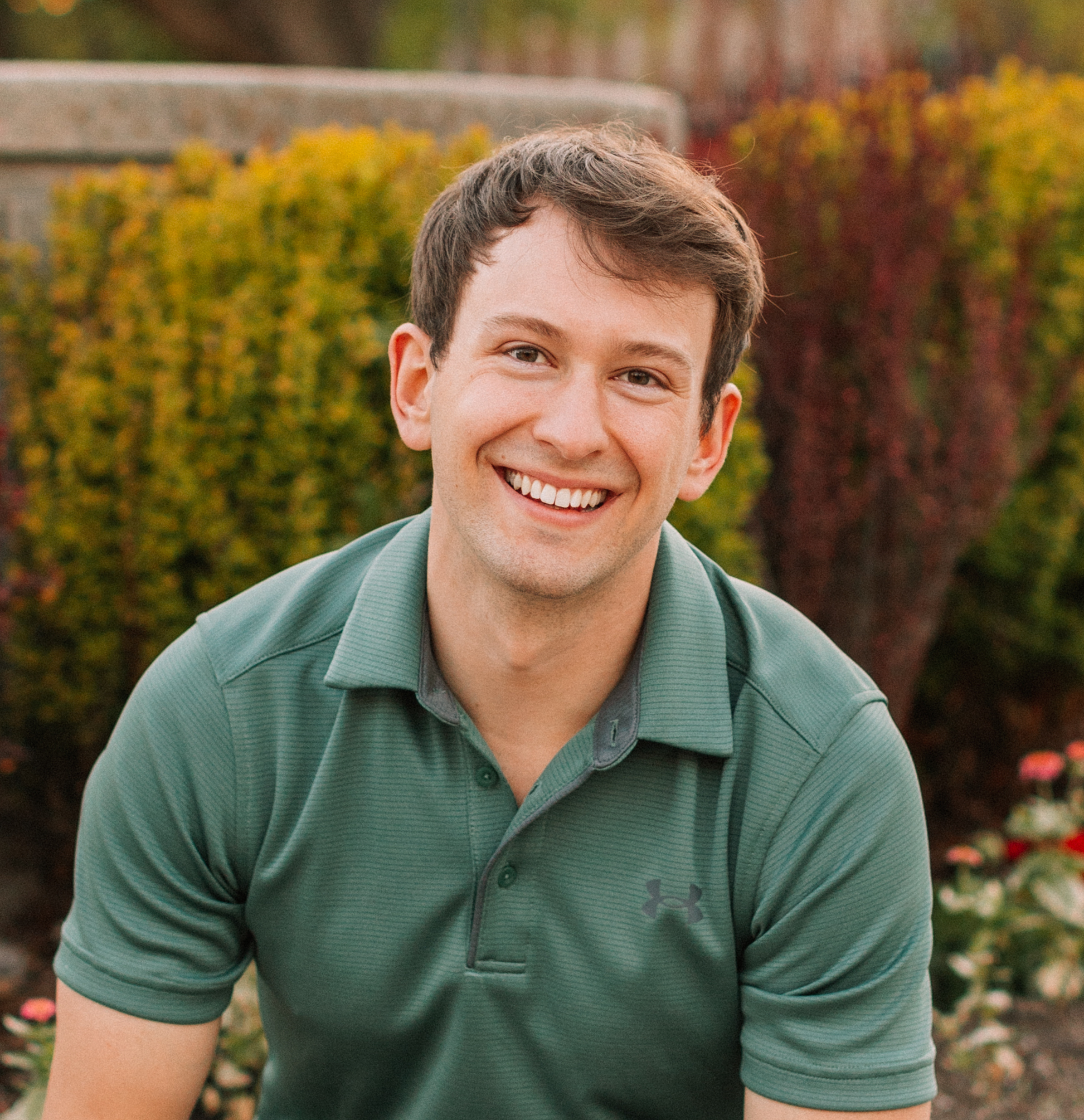 Dr. Chris Dillon, PT, DPT, CSCS was born and raised in Billings, MT. He attended the University of Montana
in Missoula where he earned his Bachelor's in Health and Human Performance in 2019, and his
Doctorate in Physical Therapy in 2022. While attending PT school Chris's passion for health and
fitness lead him to pursue his Certified Strength and Conditioning Specialist (CSCS) certification.
Chris uses his academic and practical knowledge to individualize treatment and exercise to each
patient's unique needs and goals.

Chris enjoys working with a wide variety of patients young and old, especially recreational and
competitive athletes looking to prevent injury or return to their sport at a higher level after
injury. Chris is committed to delivering the highest quality evidence-based care to his patients
and continues to seek educational opportunities to help his patients achieve the best outcomes
possible.

When Chris is not in the clinic, he enjoys spending time exercising and participating in the sport
of CrossFit, mountain biking, running, snowboarding, and getting outdoors. He has a long
history of playing sports and being active and understands his patients' desire to get back to the
activities they love.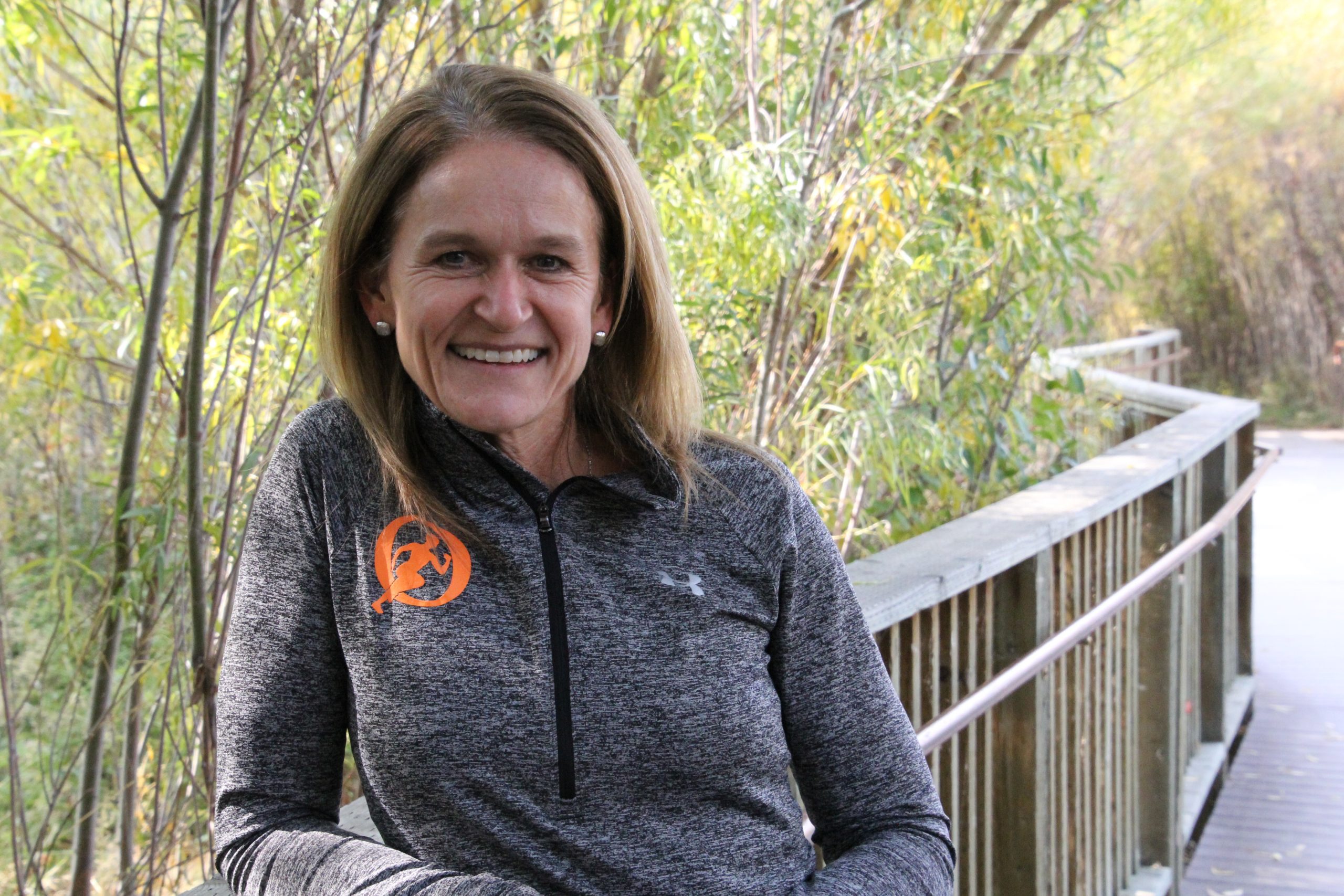 Meet Leslie, our Office Manager! She is the bright and cheery face you see when you first come to OPT. Leslie is vital to assisting both patients and PTs, and in addition taking care of any office needs. She goes above and beyond to assure quality care from the minute patients walk through the door. Whether you have a question about scheduling, insurance, or payments, Leslie is sure to be able to help you! 
When she isn't in the office, Leslie enjoys spending time outside on the trails running, dowhnill skiing, and camping.
Optimal Sports PT K9 Therapists
Aspen is OPT's newest K9PT joining our family in October 2020 as just a puppy. She is very quickly learning how to be a valuable (and very cute) team member. When Aspen is not at work, she thoroughly enjoys running, hiking, cross country skiing, and more. She is just getting introduced to all of the outdoor activities that Montana has to offer. Stop by sometime to visit with Aspen.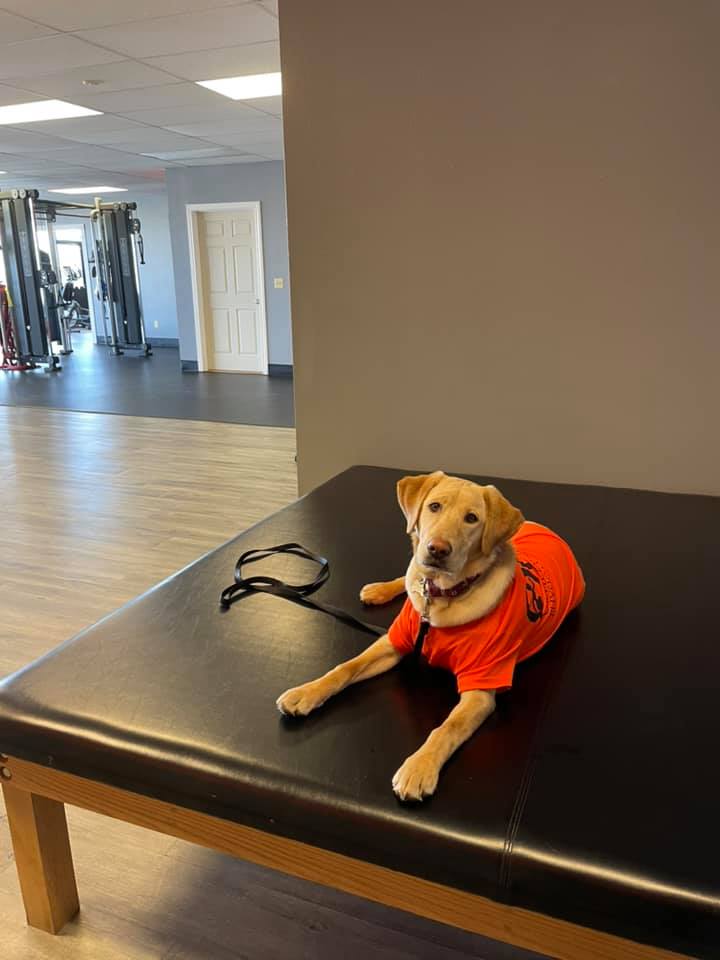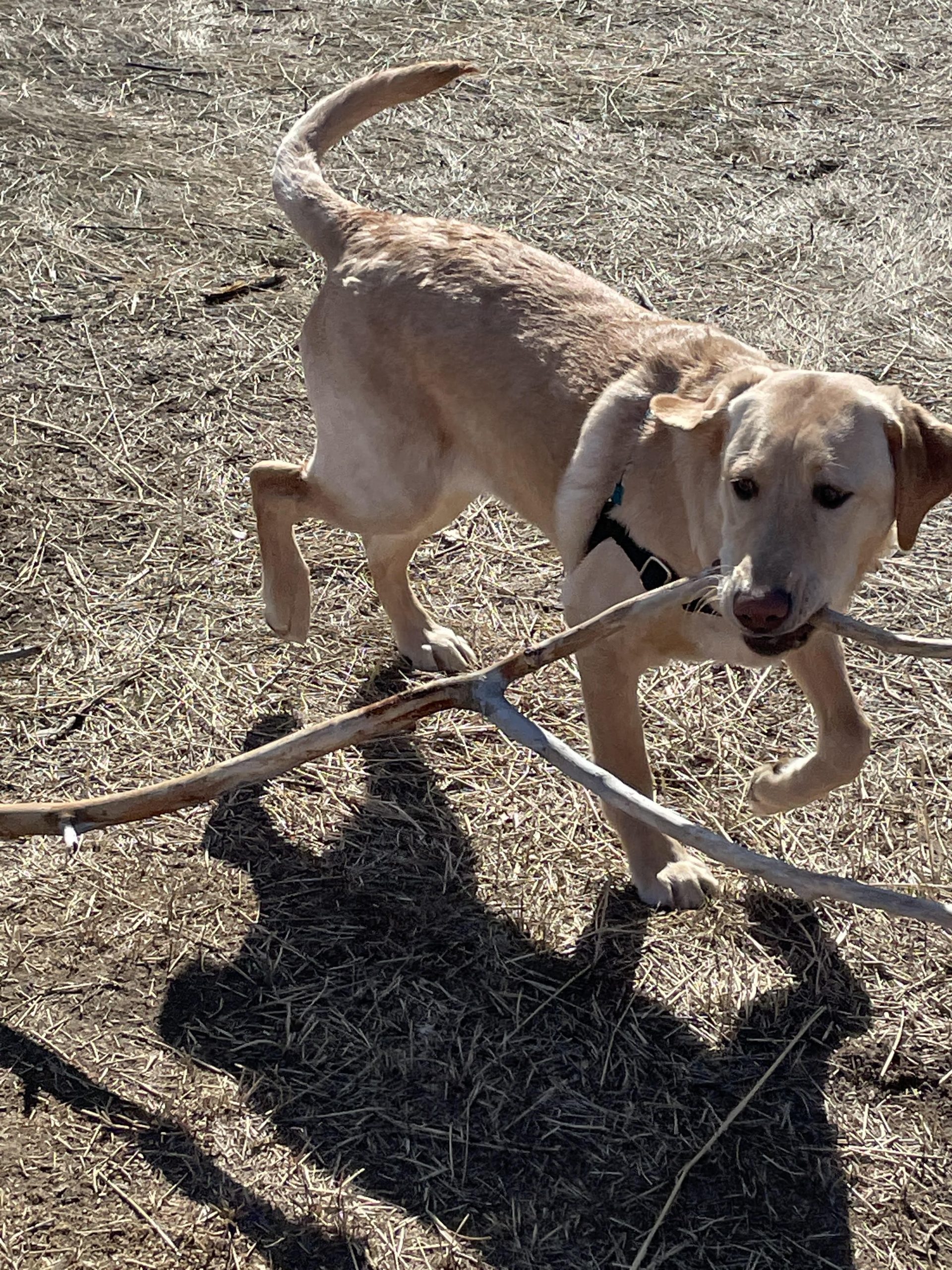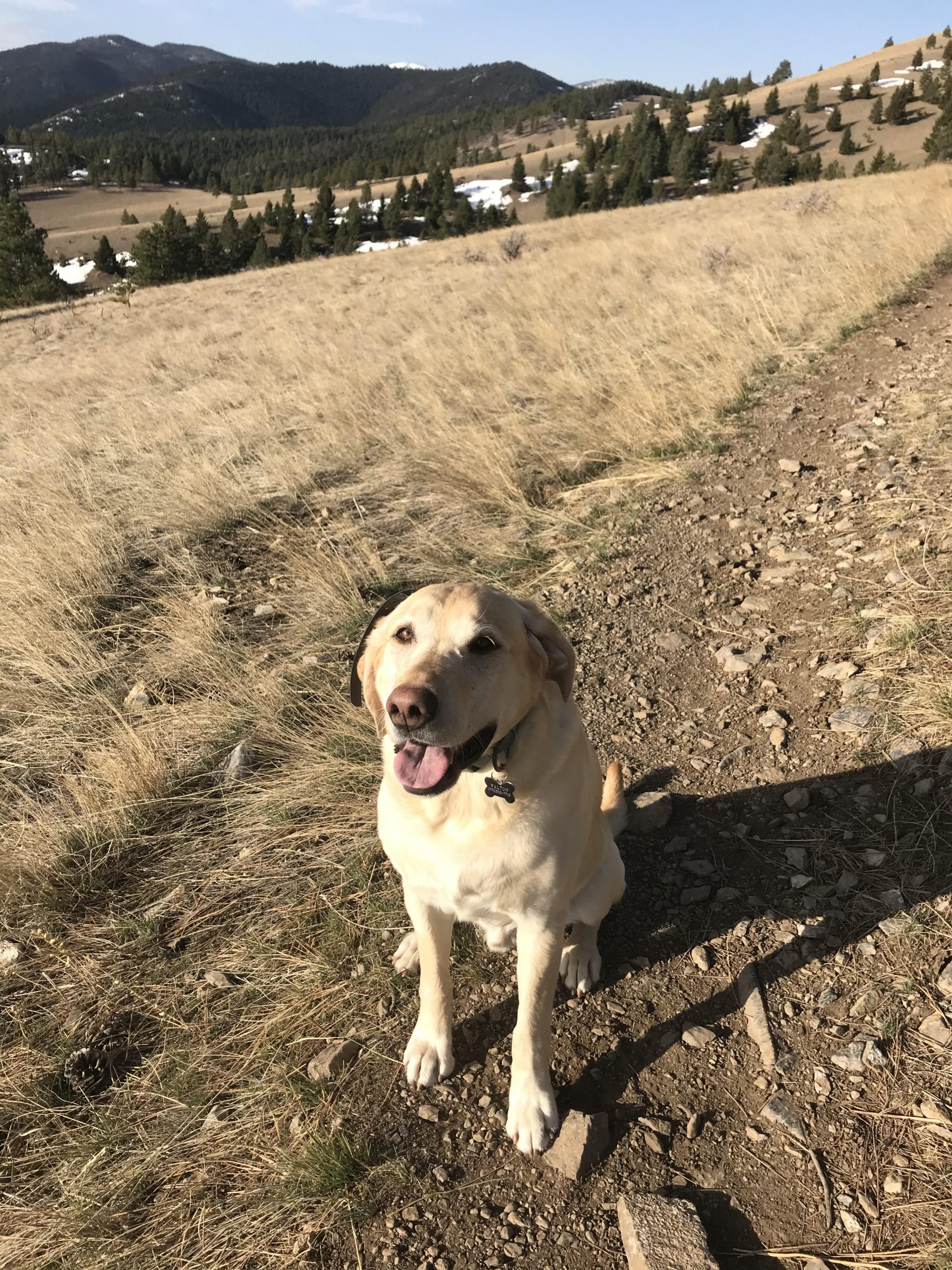 Shelby was OPT's original K9PT. Unfortunately, Shelby is no longer with us and has crossed the Rainbow Bridge. She was a black lab who loved love.  She worked with us on an as needed basis in the North clinic, and has been a part of the OPT team since August 2017 when OPT first opened. When she wasn't working, Shelby enjoyed naps on the couch, hiking, kayaking, backpacking, fishing, and just about any outdoor Montana activity. As our original K9PT, Shelby was responsible for helping train our newest K9PT, Aspen. Shelby will be missed dearly and was a large part of our OPT family.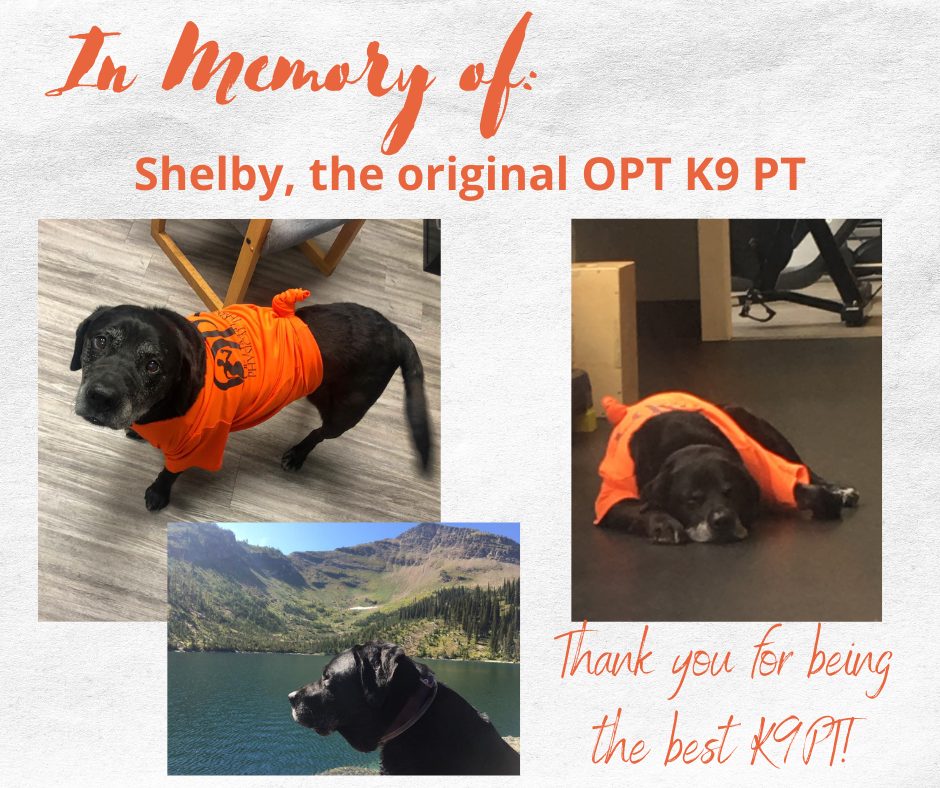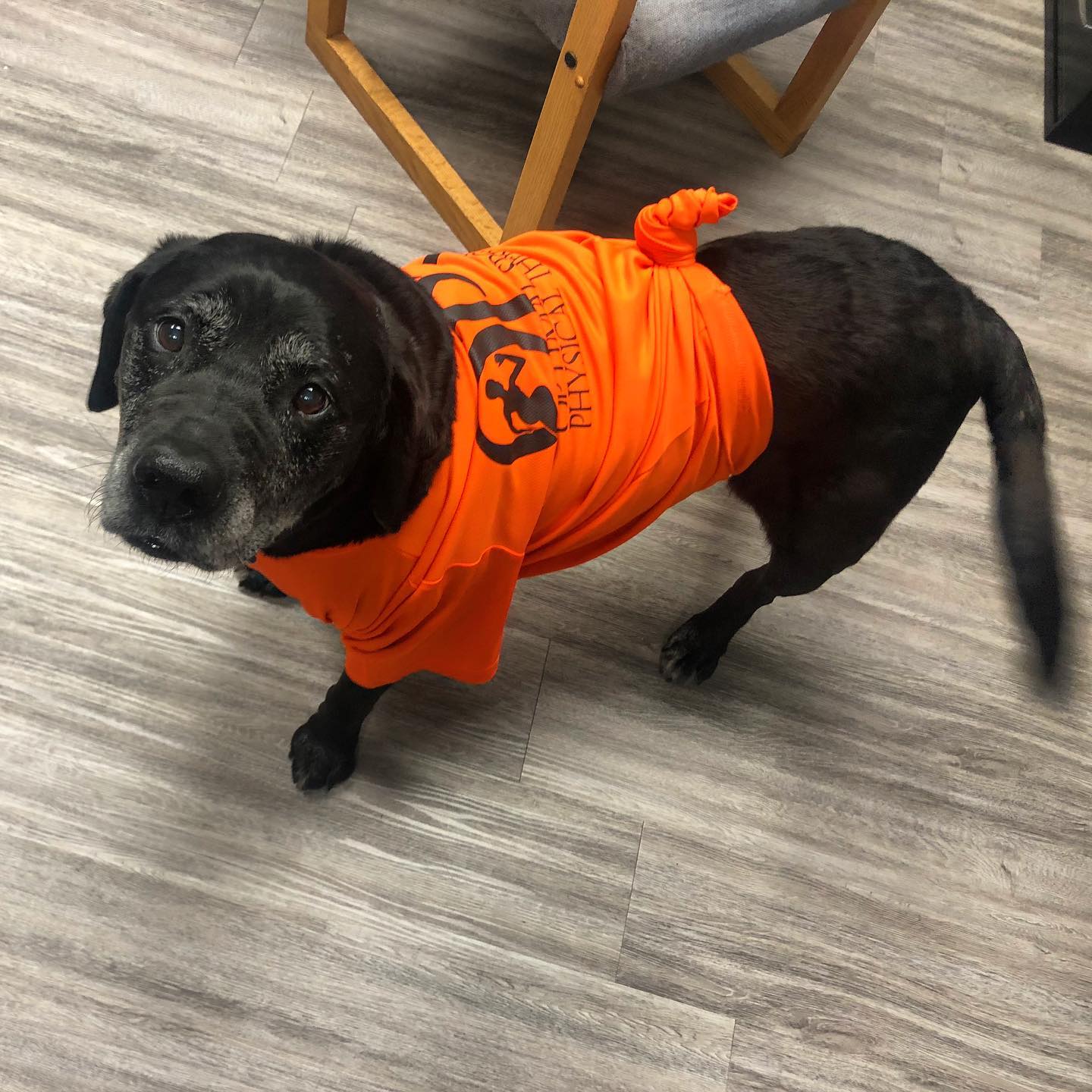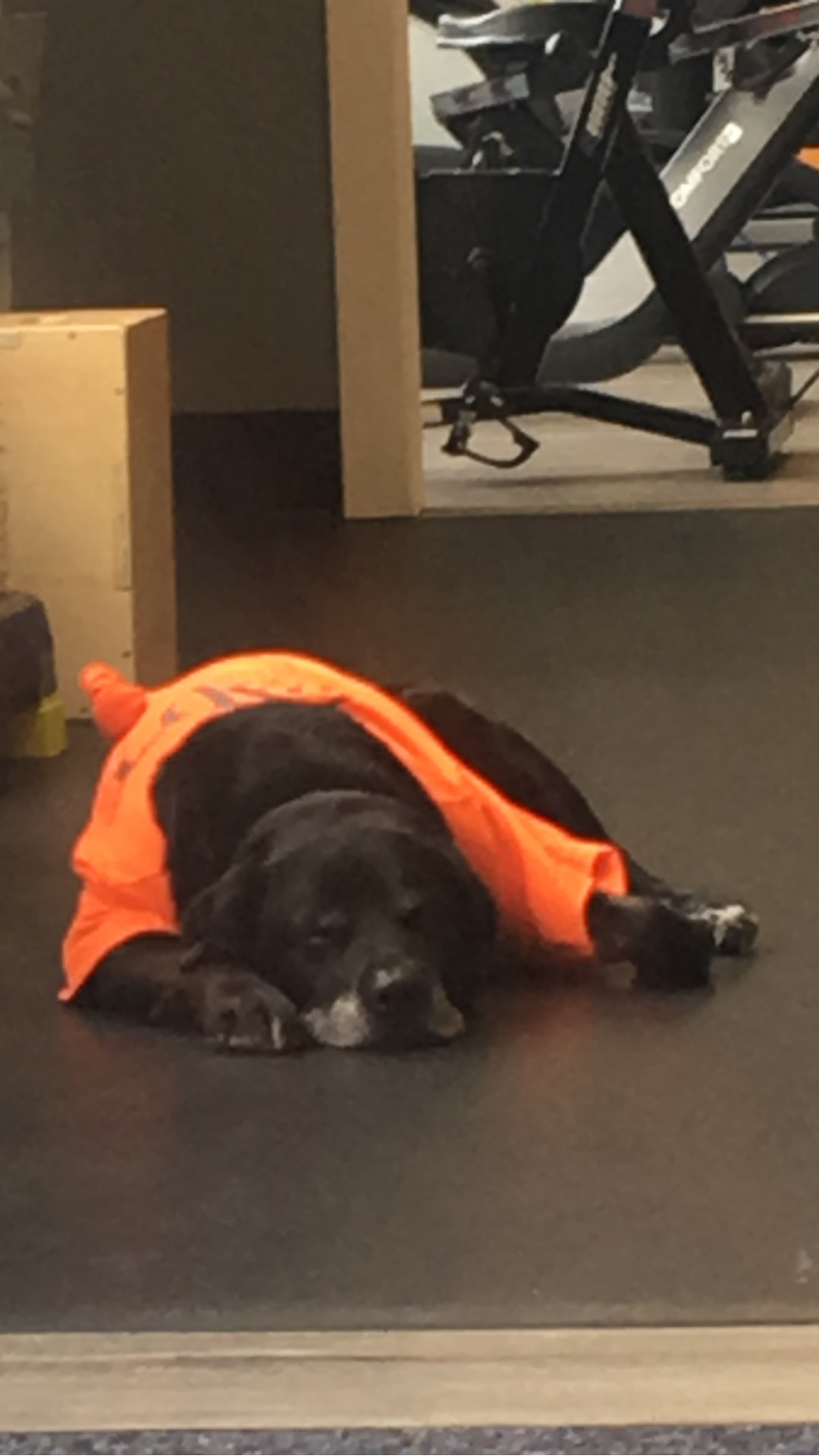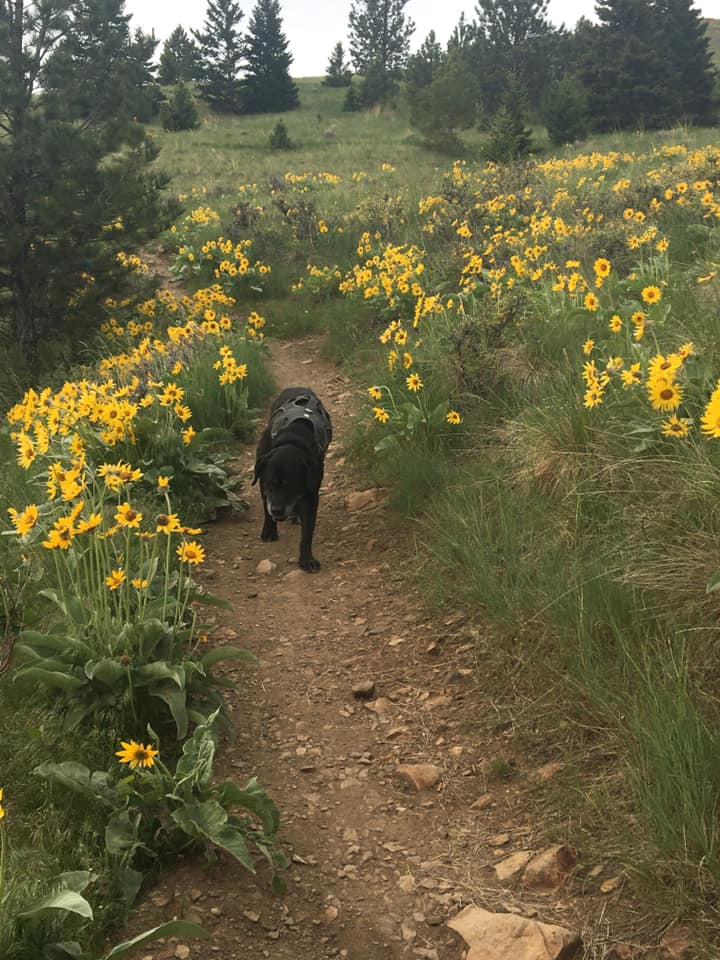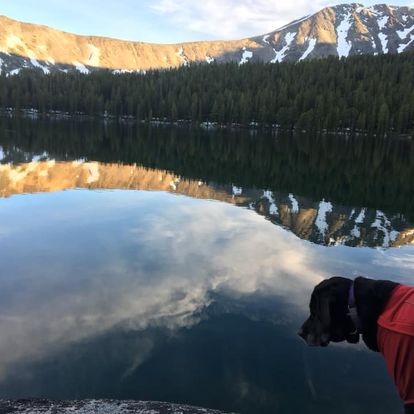 I look very forward to my therapy sessions with Johnanna  and the rest of the staff is so nice I will highly recommend you all!