Running Analysis in Helena, MT
Are you an avid runner? Have you experienced a running injury?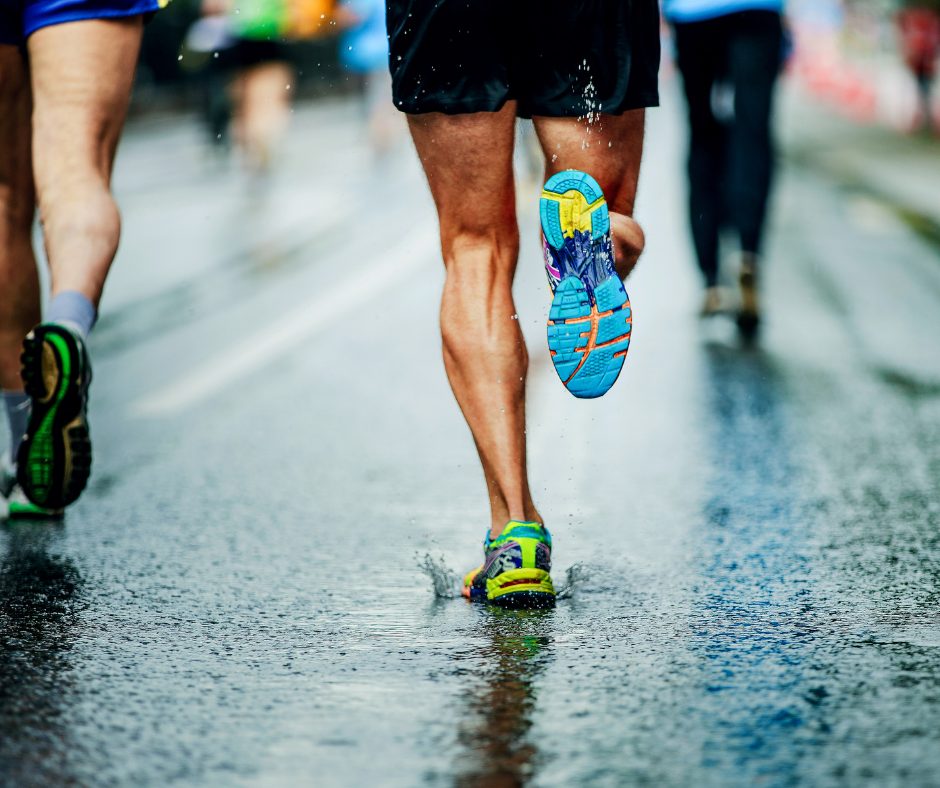 It's estimated that nearly 60 percent of all Americans include running as a part of their regular physical fitness program. Some studies suggest that this number may be on the rise with the growing participation in road races, availability of running trails, and focus on improved physical health. 
Many runners suffer from an injury, and continue to run while experiencing symptoms. They decide to "suck it up", to "run through the pain", or they think that they can treat/manage the symptoms just enough to keep running. Some runners take time off from running or take a rest period, but end up returning to running only to develop the same injury a few weeks or months later. 
If this has happened to you, you are not alone.  Unfortunately, it's estimated that running is one of the leading causes of orthopedic injuries. On average, 80 percent of runners are currently dealing with some type of an orthopedic injury. A running gait analysis performed by one of the Optimal Sports Physical Therapists in Helena, Montana can help to prevent injury and improve performance.
Foot pain, shin splints, ankle sprains, back pain, knee pain, hip pain….the list of injuries goes on and on. Some injuries contribute to the development of new symptoms, and some injuries can lead to the development of new injuries. 
Statistics vary widely but approximately 30% to 75% of all runners experience some type of an orthopedic injury annually. Some runners give up, restart running again later, and find that they still have pain or other symptoms from the original injury. For other runners, they end up getting frustrated and give up running completely. But it doesn't have to be that way for you!  
At Optimal Sports Physical Therapy, we offer an in-depth, comprehensive running analysis to help prevent injuries, improve performance, identify any strength or flexibility deficits that may contribute to an injury, and address running-related injuries as they arise.
Our therapists are avid athletes themselves and are very passionate about helping you perform better. At Optimal Sports Physical Therapy, we want to help you achieve your running goals. Whether you want to run your first 5k, or you are an experienced runner, we are here to help you!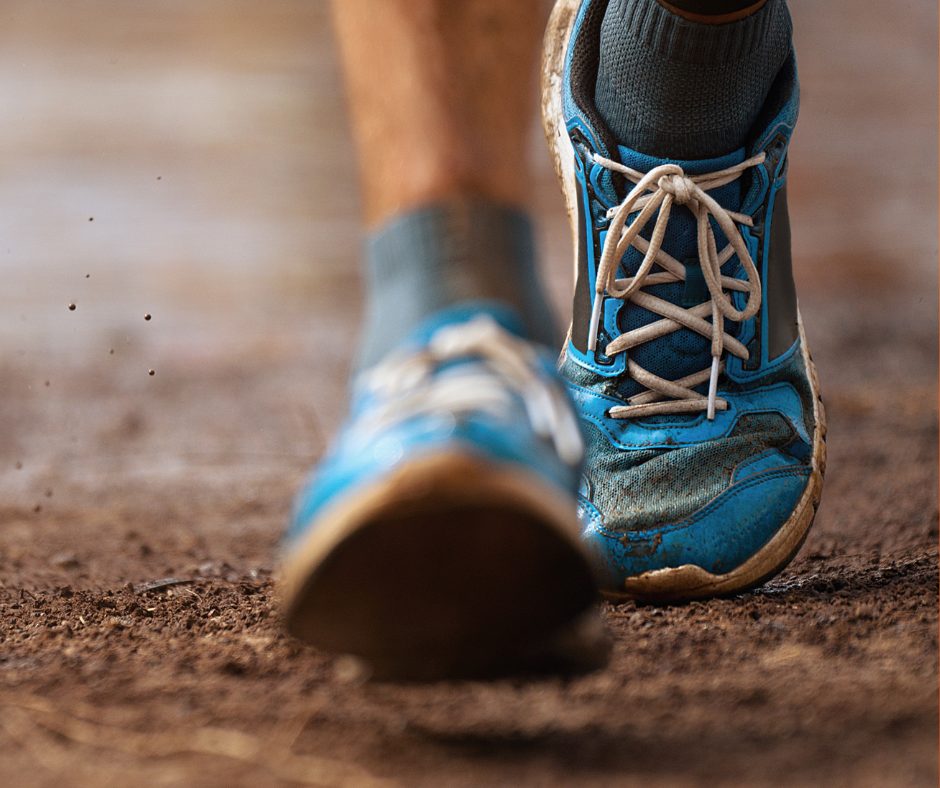 Many people think that running can increase stress throughout the lower extremities and spine.  However, having the proper amount of strength, flexibility, and range of motion can help your body accommodate the forces and avoid injury. 
Some people believe that jogging causes knee arthritis, however research has consistently shown that there is not a causal relationship. In fact, runners appear to actually have a lower incidence of osteoarthritis of the knee and hip when compared to non-runners. Go ahead! Get running! 
What is a running analysis?
A running gait is essentially the way in which your feet, ankles, knees, and hips move while running. Running gait analysis looks at the pronation of the foot. Or how the foot strikes the ground with each stride. Measurements of the angles and degrees of your hips, knees, and ankles taken during the analysis help to identify gait abnormalities. A running gait analysis can also help to understand your normal gait pattern or diagnose any unique issues that may be causing pain or injury.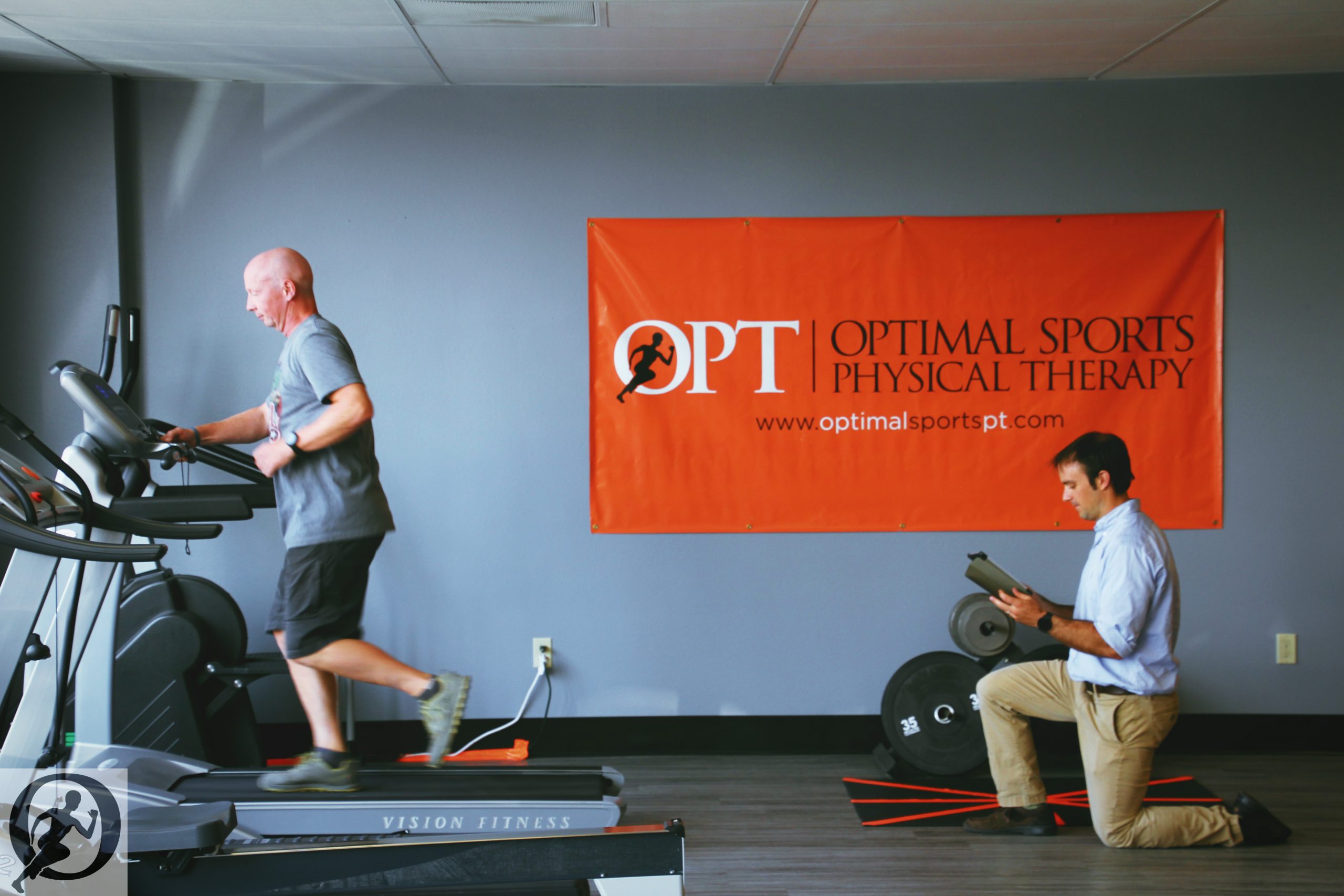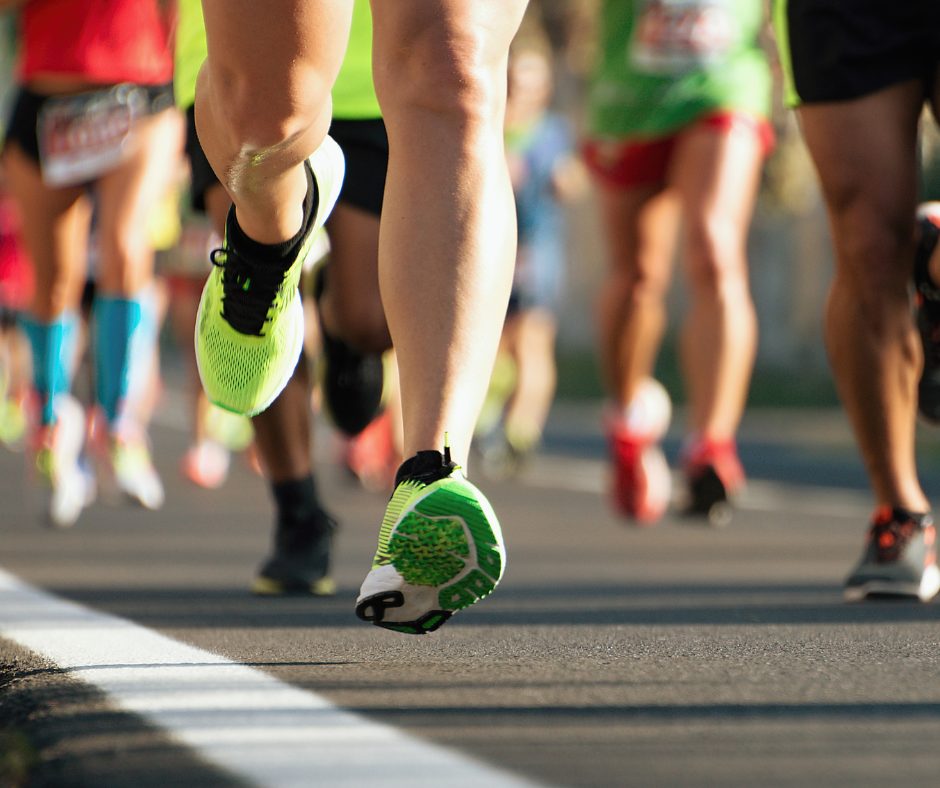 Who should have a running analysis performed?
Anyone! Whether you are just getting started or you are a seasoned runner, running gait analysis allows runners the ability to improve performance and prevent injuries. Gait analysis may be right for you if you are experiencing:
Shin splints

Lower back pain

Knee pain or injury

Foot or ankle pain

Joint pain
Truly, anyone from the seasoned ultra-marathon runner to a first timer training for a 5K will benefit from a running analysis.

Running analysis is a powerful tool that can help prevent injuries and improve running performance for every runner. 

Whether you are training for a specific race or you just want to run the local trails for fitness, we can provide you with a complete running analysis. 

Our team can perform a full running analysis for any runner over the age of 12.

If you have a runner younger than 12 and want a running analysis, please call us to speak with a therapist to see if we can help you.
Do I have to be a runner to get a gait analysis? 
Gait analysis can also benefit non-runners. Do you walk for physical exercise? Understanding your gait when walking, after an injury, or after surgery can all benefit your long-term physical health. Gait analysis can also be beneficial for people who:
Walk long distances for physical fitness

Are recovering from a fracture, joint replacement, or other orthopedic surgery

Have a spinal cord injury 

Suffered a stroke or other neurological disorder

Want to start a running program
When should I get a running gait analysis done?
A running gait analysis can be done at any time! If your gait has been altered by an injury or pain a comprehensive gait analysis can help to provide insight into the source of the problem. Or, if you are feeling great but want to improve your performance, a running analysis can provide insights for areas for improvement.
What is included in a running gait analysis?
Running gait analysis at Optimal Sports Physical Therapy includes a comprehensive review of your biomechanics, strength, and overall mobility. The detailed analysis provides our therapists with a picture of your strengths and weaknesses that can contribute to your running performance.
The assessment will include a review of such factors as:
Pronation

Foot strike position

Distribution

Stride length

Cadence

Weight distribution

Swing and step timing

Arm swing
Trunk motion
And more!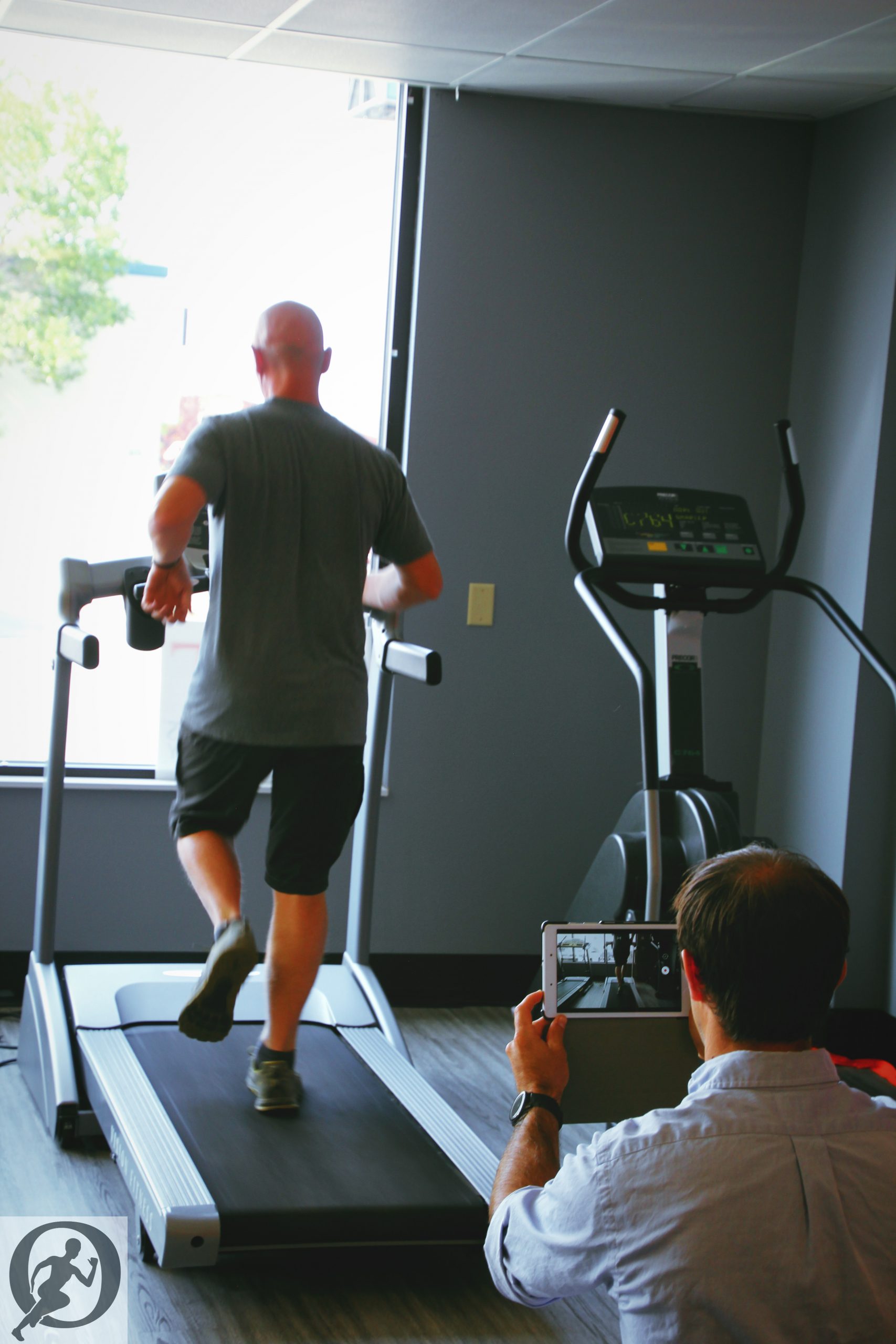 During your gait analysis, your biomechanics will be assessed on a treadmill. This part of the assessment includes video documentation of your stride to allow for accurate measurement of the ankles, knees, and hips by the therapist. In addition, a series of strength and mobility exercises will be performed to complete a comprehensive review of your physical fitness. 
Participants can expect to also review a number of questions with our therapists to ensure we're addressing any areas of concern. Questions may include:
What is your level of running experience?

Are you currently training for any competitions?

What type of surface do you most commonly run on –  treadmill, trail, road, etc.? 

How many miles do you run during each session?

What type of shoes do you wear when running?

Do you have a history of any issues?

Are you currently experiencing any pain or discomfort when running?
At the end of your running gait analysis, your Physical Therapist will review your results and provide personalized recommendations. Recommendations can include exercises for strength and mobility, gait modifications, and physical therapy to help optimize your overall running performance.
Does insurance pay for a running analysis?
Unfortunately many health insurances will not provide direct reimbursement or direct payment for a running analysis as it is not considered "medically necessary". 

We offer a very reasonable self-pay rate for a running analysis. 

We will happily provide you a receipt for your payment which you are welcome to turn into your insurance company directly for reimbursement. 

You may also be able to turn your receipt into a Health Savings Account (HSA).

We accept cash, check, or credit card payment at the time of service.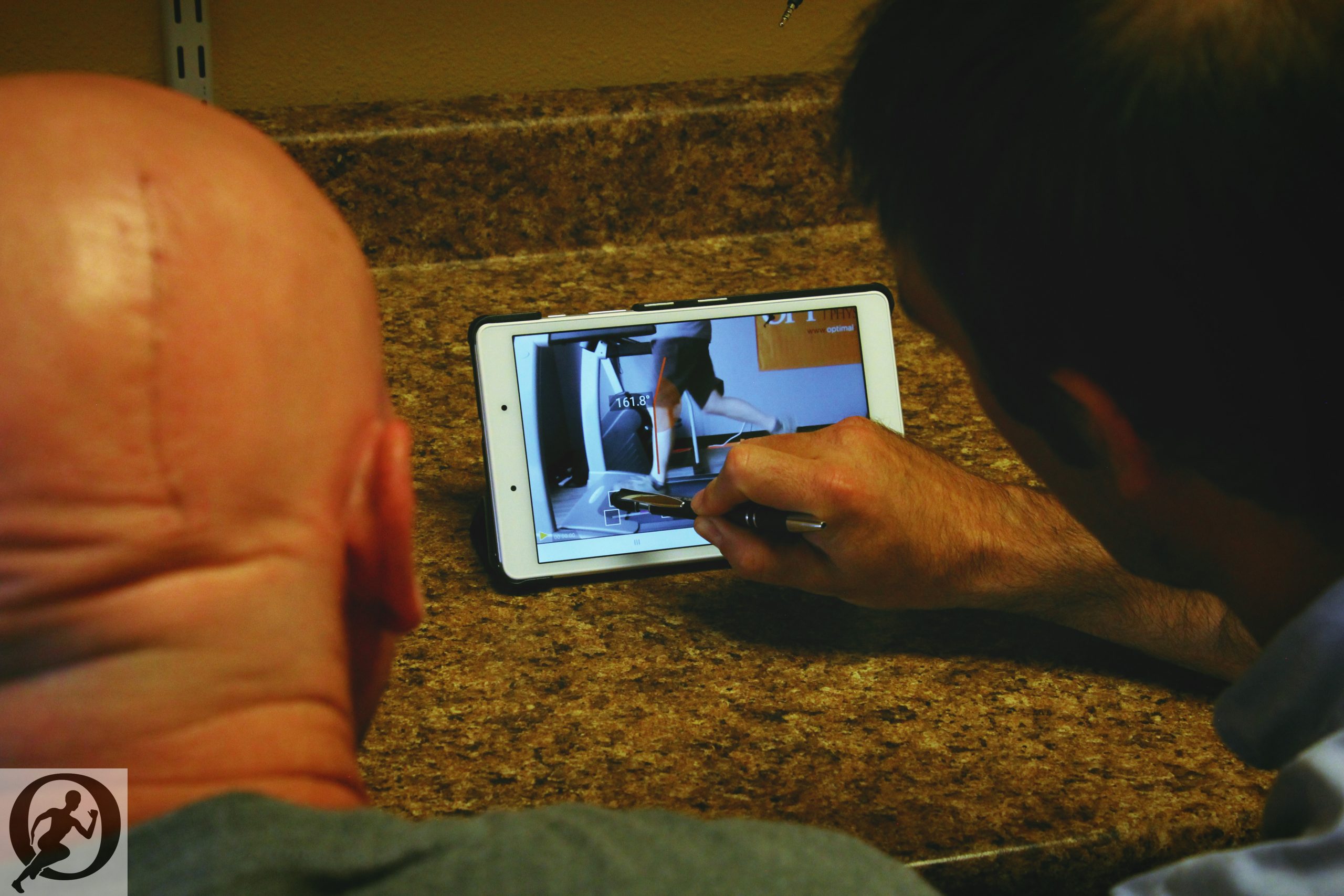 How long does a running analysis take?
The standard Optimal Sports Physical Therapy running gait analysis takes 1 hour. The gait assessment includes treadmill biomechanics, strength, and mobility assessments. Participants should come prepared to run and complete various exercises.
Optimal Sports Physical Therapy also offers advanced running gait analysis. Advanced running gait analysis can take 2 or more hours to complete and includes:
Force plate testing –  helps to assess running kinetics and kinematics

Personalized workout programs

Counseling on running programs
How do I schedule an appointment for a running analysis? 
If you are interested in scheduling a running gait analysis contact our office to schedule your session. Our office manager will get you scheduled with one of our physical therapists and will find a time that works for you! Remember, come prepared to run! Please wear or bring your running attire, your favorite pair of running shoes, and anything else you normally use during a run.