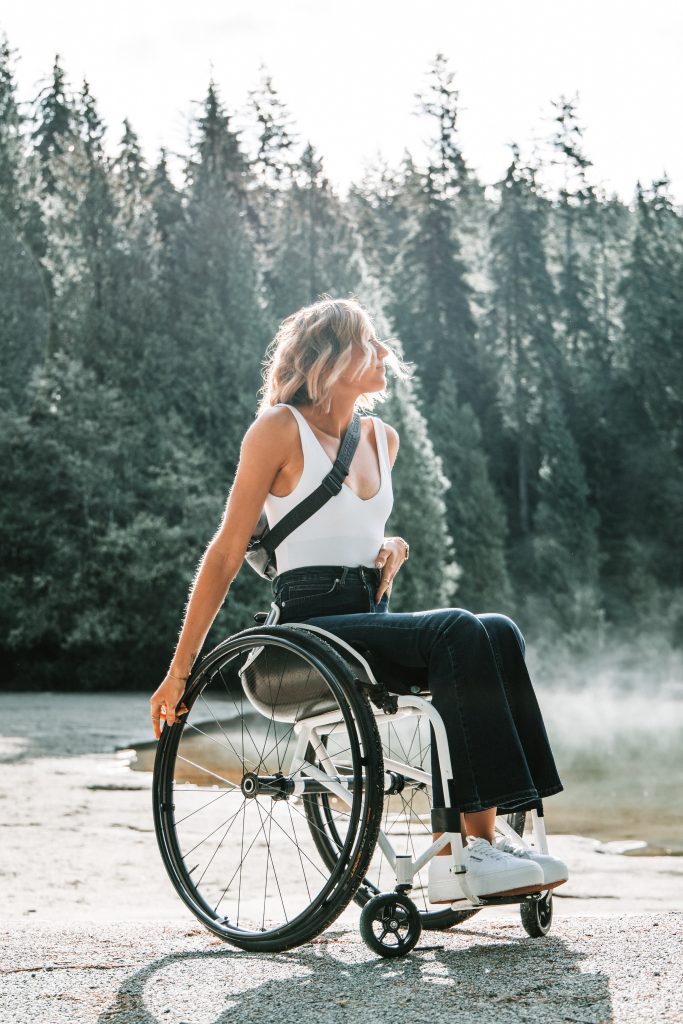 "Feel better. Move better. Live better". This is more than just a slogan to the team at Optimal Sports Physical Therapy, but rather a statement of our mission to help all people with their physical therapy needs in Helena, MT.
We are proud to offer Wheelchair Fittings at our Helena clinic and understand that the correct wheelchair fit is essential for optimal function. The wheelchair fitting evaluation is a skilled therapeutic intervention that addresses seat positioning, patient positioning, and propulsion efficiency. To provide the best outcomes and care for our patients, the therapists at Optimal Sports Physical Therapy partner with the RESNA Certified Assistive Technology Professionals (ATP) at American Seating and Mobility. 
How do I schedule an appointment for a wheelchair fitting?

A referral from your medical doctor is needed for a wheelchair fitting. Ask your doctor to send a referral to Optimal Sports Physical Therapy then you can call our clinic to schedule an evaluation
How long does a wheelchair fitting evaluation take?

Depending on your personal needs, an evaluation usually takes 1-2 hours to complete
How do I get my evaluation and new wheelchair covered by insurance?

Our therapists and ATP partners will guide you through the paperwork process required for insurance coverage. 
What is a Certified Assistive Technology Professional (ATP) anyways?

A Certified Assistive Technology Professional is a healthcare professional who specializes in the selection of appropriate assistive devices to address a consumer's mobility needs.

Certified ATPs through RESNA are board certified professionals who undergo over 2000 hours of specialty training and field experience in the custom fitting and use of assistive devices.
Who are your ATP partners?

Optimal Sports Physical Therapy is proud to work closely with the assistive technology professionals at American Seating and Mobility.

Click Here to learn more about American Seating and Mobility