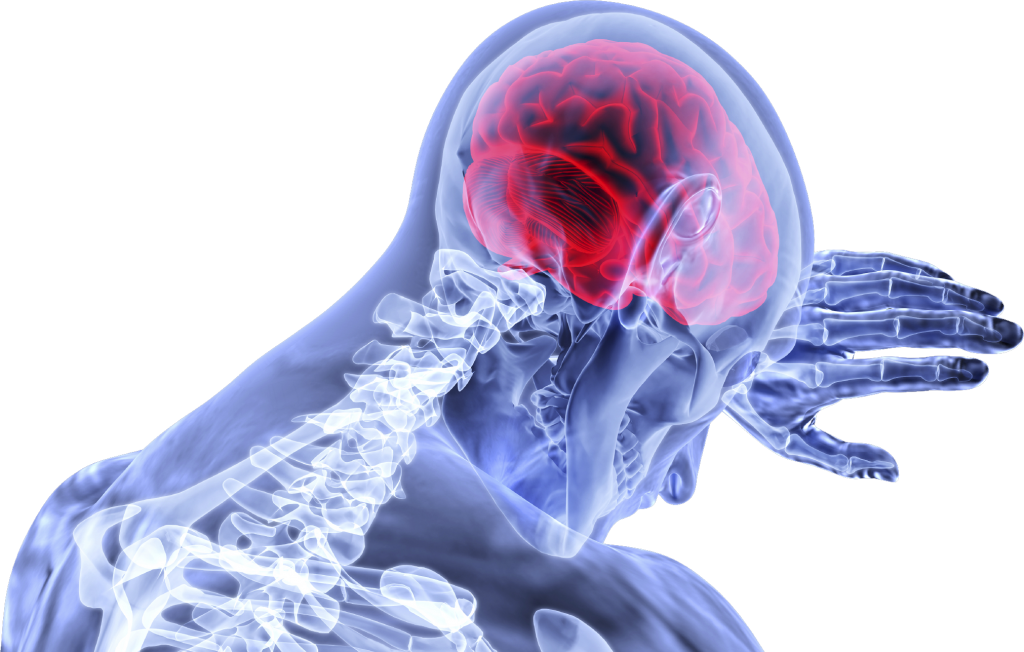 You had a rough game and you feel out of sorts – dizzy, tired, or like you're in a fog. It's described as a bang, a rattle, or getting the wind knocked out of you. You may have even lost consciousness. All of these feelings could be the result of a sports-related concussion. Sports-related concussions are the result of rough blows to the body or head during an athletic event (game or practice). To optimize sport-related concussion rehabilitation, take quick action by visiting a Physical Therapist. There is no time to waste. The sooner you seek treatment the better!

Concussions are becoming more commonplace in sports; especially among youth athletes participating in contact sports such as football, soccer, basketball, hockey, and cheerleading. A concussion, or a mild traumatic brain injury, is typically caused by an impact to the head or a whip-lash type of movement. This impact or movement causes your brain to shake quickly back and forth. This can lead to a variety of short-term cognitive impairments. Each concussion can result in different symptoms, but common concussion symptoms may include headache, brain fog, amnesia, balance issues, irritability, drowsiness and more.

To learn more about concussions and how to recognize the signs and symptoms, review the Optimal Sports Physical Therapy concussion page.
Sports-Related Concussions
Sports-related concussions are an evolving injury. Symptoms of sports-related concussions are likely to change rapidly over a short amount of time. This makes sports-related concussions complex to diagnose and manage. Concussion protocols and rehab guidelines have been in place for centuries, but the growing number of sports-related concussions is changing the way many healthcare professionals approach concussion rehab for athletes. By proactively engaging with a Physician or Physical Therapist, even as-soon-as the sidelines, an athlete may experience shorter recovery periods and optimize their return to sport, school, work, and normal activity.
Rest and Rehabilitation
Rest – including modified school, work, sports, screen time, or physical activity – after a concussion helps to optimize brain recovery and minimize symptoms. The longstanding recommendation for concussion recovery has been to rest until all of the concussion symptoms have been resolved. New research is now changing these recommendations suggesting that including aerobic activity can enhance an athlete's recovery. The newest research indicates that instead of resting until symptoms resolve, resting 24 – 48 hours and then beginning supervised aerobic exercise can shorten the concussion recovery time.

Introducing gradual, supervised, aerobic activity three to seven days (or sooner for some athletes) post-concussion improves the chances for a full return to sport by upwards of 73 percent. Individualized post-concussion rehab activities should be monitored by a Physical Therapist to ensure that concussion symptoms do not worsen and gradual improvement is gained.
Return-to-Sport
The return-to-sport strategy follows a six-stage process allowing an athlete to progress, with supervision, through each phase. The updated six-stage post-concussion return-to-sport rehab guidelines include individualized care from a Physical Therapist. Individualized care ensures proper movement through a graduated step-based program based upon each athlete's injury, symptoms, and physical ability. The table below outlines the six stages an athlete could progress through during a post-concussion recovery program.

| | | | |
| --- | --- | --- | --- |
| Stage | Aim | Suggested Activity | Goal of each Stage |
| 1 | Symptom-limited activity | Daily activities that do not provoke symptoms | Gradual reintroduction of school and work activities |
| 2 | Light aerobic exercise | Walking or stationary cycling at a slow or medium pace. No resistance training. | Increase heart rate |
| 3 | Sport-specific exercise | Running or skating drills. No head impact activities. | Add movement |
| 4 | Non-contact training drills | Hard training drills. May begin resistance training. | Exercise, coordination, and increased thinking |
| 5 | Full contact practice | Following medical clearance, begin normal training. | Restore confidence and assess functional skills |
| 6 | Return to sport | Return to sport | Normal game activity |
Beginning the six-stage return-to-sport concussion rehab strategy requires an initial evaluation by a Physical Therapist after the first 24 – 48 hours of rest. This initial evaluation will help to determine beginning level activities for stage one and establish a baseline of any remaining concussion symptoms. As the athlete works to progress through each level, a Physical Therapist will check to ensure that concussion symptoms do not worsen with physical activity. Typically, an athlete 13 years old or older can progress through each phase within 24 hours as long as concussion symptoms do not return. Ideally, the six-stage strategy allows an athlete to return to normal activity once they have completed the protocol, depending on the individual healing process. Should symptoms worsen at any point during rehab, the athlete will drop back to the previous level, completing those exercises until the athlete is symptom-free for 24 hours. The brains of athletes 12 and younger are slower to heal and typically progress through each stage within 72 hours, completing the entire process in approximately three to four weeks.

Concussion identification and management are time-sensitive. Faster identification of concussion symptoms allows the athlete to begin using the six-stage recovery strategies sooner. Strategies like the return-to-sport six-phase rehabilitation approach can be critical to an athlete's full return to the activities they enjoy. There is no time to waste when managing a concussion. Physical Therapists at the sideline or in the office can be a key member of an athlete's recovery team.
Consistent monitoring by a Physical Therapist and individualized exercises are critical to the success of the return-to-sport concussion rehab strategy. The exercises, intensity, and the rate of progress through the return-to-sport program can vary based upon the athlete's age, medical history, level or type of support, and more. By proactively assessing and managing concussion symptoms, athletes can potentially shorten their time away from normal activity and speed up their full return-to-sports. The goal of the return-to-sport concussion strategy is to provide individualized care and monitoring to ensure the athlete is progressing through recovery as safely and as quickly as possible.

Did you take a hard blow during your recent game and are worried you might have a concussion? Have you been diagnosed with a concussion? Are you ready to get back in the game as safely and as quickly as possible?
Optimal Sports Physical Therapists have six-stage concussion recovery training and are ready to help. Learn more about the Optimal Sports Physical Therapy team and how we can help get you back in the game!
Enhance your recovery with an individualized concussion recovery program from the Optimal Sports Physical Therapy team and get back to your favorite sports faster. Call our office today to schedule a visit at (406) 502-1782.